Dear Friends!
We would like to announce our add-on for CS-Cart - "Google Rich Snippets" addon.


This addon displays rich snippets for product details page in Google search results.

Rich snippets are designed to give users a sense for what's on the page and why it is relevant to their query. They represent the few lines of text that appear under every search result.


Our add-on allows Google to display such information about a product details page as
product price;
product status (In stock, Out of stock);
product rating (stars);
the number of reviews for this product.
More details about this addon you can find on this page CS-Cart "Google Rich Snippets" add-on.



Check what people say about this module on CS-Cart marketplace..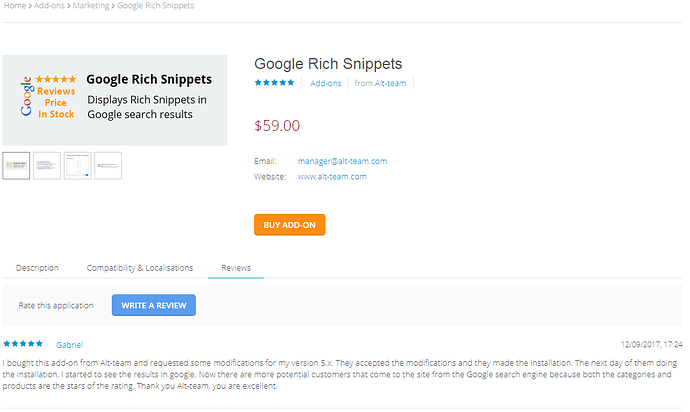 Contact us
if you have any questions.
Skype - Altteam
Email - manager@alt-team.com
Best regards,
Alt-team