Dear Friends, we would like to introduce our new addon Fast & Smart search based on ElasticSearch.
A unique module that is necessary for any store, especially those with a large number of products.
If a visitor uses the search and finds the necessary product right away, then:
1. He/she is more likely to become your customer;
2. Even if he/she does leave the site, he/she is more likely to return.
3. Thus, the search is necessary on the site of any online store, regardless of the vastness and variety of assortment.

And on mobile devices: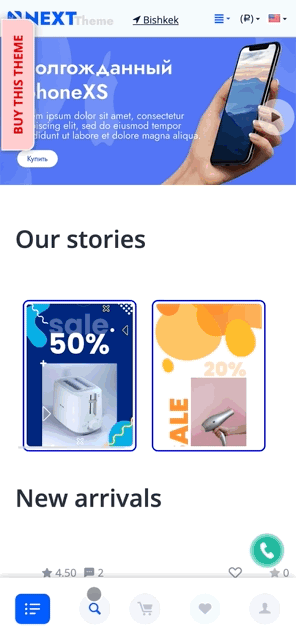 If your customers cannot find products in your store, you lose money right away.
But simply placing a search form is not enough. You need to cater to the comfort of visitors: it is necessary to make the search process convenient, while the result should be as precise as possible, taking into account typos, keyboard layouts, etc.
Irrelevant products in the search results, lack of filtering, slow search for items negatively affect customer impression and lead to the desire to leave the site.
The main benefits of the plugin
1. Acceleration of the search when dealing with really big volumes.
The search works perfectly for stores with more than 1 million items.

2. Your store will not have problems with speed. Drastic speedup of filtering for large stores. The plugin has improved the work with filters, particularly in product categories.
And in the search form, the load will be drastically reduced.
According to our calculations, filtering in the search speeds up to 70 times.

3. Search by characteristics. Not only can our module search by description and product name but also by product properties.

4. A drop-down hint bar. In it, your customers will see the relevant categories and a list of products that can be immediately added to the cart.

5. The bar is adaptive, and it works great on mobile devices.
6. Huge performance boost. Addon has rewritten products filters functionality to increase up to 5x times category pages.
7. Support of Common products addon in Multivendor version. Your customers can see all available variants to buy.
8. Search results analytics in admin area
You'll need to install ElasticSearch for the module to work.
You can try our demo - https://demo.retailfactory.ru/?sl=en