Dear Friends,
We have developed the XML import add-on that sets you free from dull manual upload of products from your suppliers' catalogs to your store. You only need to get the XML table from your suppliers and import it to your store. The product database will be uploaded automatically, all the following changes in the catalogs will be synchronized with your store automatically by means of the CRON script.
Features
- Input numerous XML feeds from different suppliers via admin panel.
- Scan fields and attributes of the XML feed for the dynamic setting of fields matching.
- Add products missing from the database.
- Update products in the database.
- Import products automatically by scheduling a CRON script.
- Process multiple settings:
a. Name and description
b. VAT
c. Main and additional images
d. Features
e. Prices and stock
f. Categories and subcategories
- Modify prices during import. You can add extra charges to the vendor's prices.
- Enjoy prompt work of the script.
- Configure the input fields up to your needs. For example, you can import the whole catalog every 24 hours and update prices and stock every 5 minutes.
The import editing page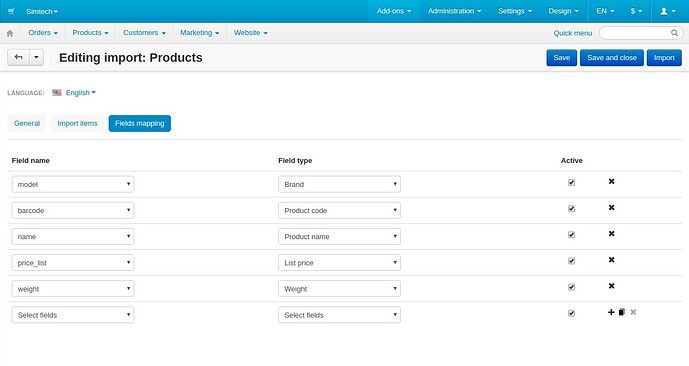 User Guide
Learn more about the add-on in the User Guide.
Compatibility
The add-on is compatible with CS-Cart and Multi-Vendor 4.3.x. Need compatibility with another CS-Cart version? Contact us now.
I will be glad to answer all your questions about the add-on.
P.S. Join us on Facebook to have a chance to be the first to know about free solutions for your store and information about special promotions and discount promo codes.