Hello Everyone,
New Year is getting nearer! Bugtreat had upgraded the cs-cart themes that may help your online store to be delightful and giving a different store experience. Here we go the Update arrivals of cs-cart themes listed below:
Leezy:
Leezy is a stylish and trendy cs-cart theme for your online bag store that gives an impeccable growth on your niche.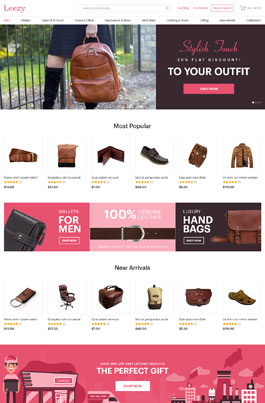 Playzone:
Playzone cs-cart theme mainly designed for a online game shop for purchasing gaming products and its accessories.