Dear Friends,
Want a colorful and eye-catching theme for your children's store? We have prepared the Baby Toys Theme for you.
It's engaging design makes it a perfect child theme. It will be great for any online store aimed at children and their parents. A wide range of products can be sold in such a store, not only toys. It can be anything connected with kids: child care products, nutrition, cosmetics, children's books, accessories, etc.
Screen of the main page
Fresh color scheme and interface elements draw attention and make positive impression.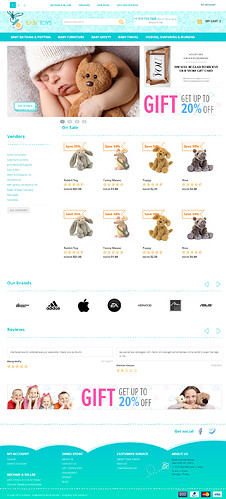 The theme is responsive and supports all devices.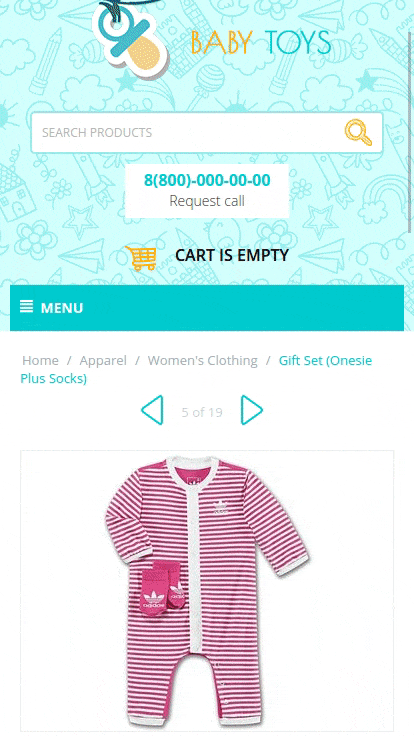 Product page
User Guide
Learn more about the add-on in the User Guide.
Compatibility
The CS-Cart Asia Theme is compatible with CS-Cart and Multi-Vendor 4.3.1 and above. Need compatibility with another CS-Cart version? Contact us.
I will be glad to answer all your questions about the theme.
P.S. Join us on Facebook to have a chance to be the first to know about best solutions for your store and information about special promotions and discount promo codes.