Dear friends,



Add a custom order to the banners, products or categories from block added manually was done in a very wrong way because if after a while you need another order you are forced to delete all items and add them all over again in the desired order.



Right now with the help of the add-on "Sortable Picker" all this actions are done very easy by Drag&Drop.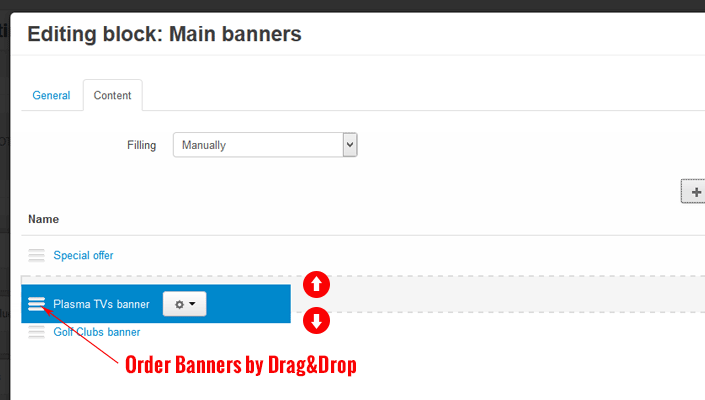 Drag&Drop banners until you get the order that you need and click save, as simple as that.
I hope the the add-on
"Sortable Picker"
will help you also as much as he help me

Keep on smiling,
—
Valentin
[color=#808080][size=2]part of
hungryweb.net
[/size][/color]