Hello CS-Cart team,
Please consider the sign in functionality to Help Desk account optional since not all users are direct CS-Cart customers and also this can damage the agency credibility and rise concerns.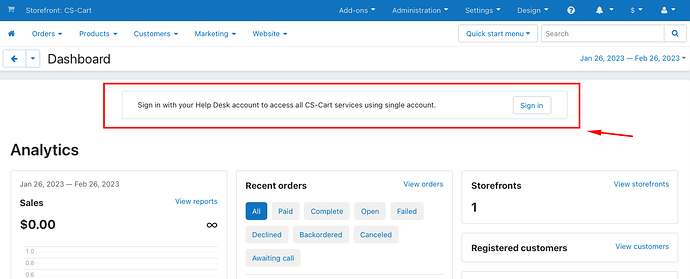 I developed an easy way to hide for now

and if other agency needs my help please ping me.
Thank you CS-Cart for your great product and for continuing improving it, for the last years you push allot of improvements and respond to market real needs

.
---
Valentin