Hi everyone.



I would like to present you my new add-on "Product History Log".



The add-on logs product changes made by Admins or Vendors. You can view the history log of product properties changes such as: price, name, meta data, status, description etc. Each log record stores the data & time and name of admin who made it.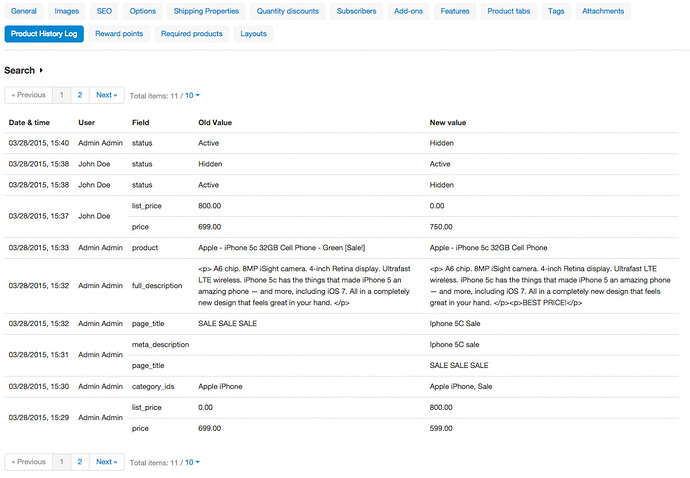 Filter is available at the History Log tab. So you can filter the changes by field name, date or admin name.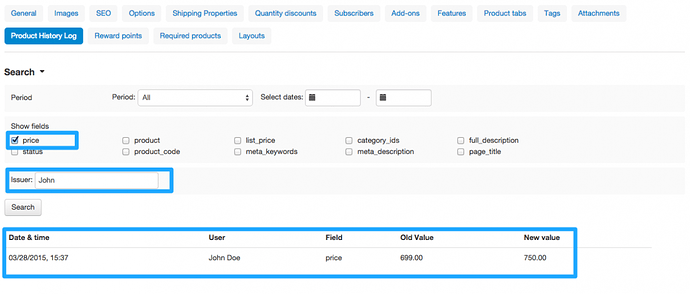 During beta testing the add-on is available with
[color=#b22222]%30 discount: [/color]
[url="
http://1clue.com/product-history-log.html
"]
http://1clue.com/pro...istory-log.html[/url]
You feedback & recommendations are very welcome!