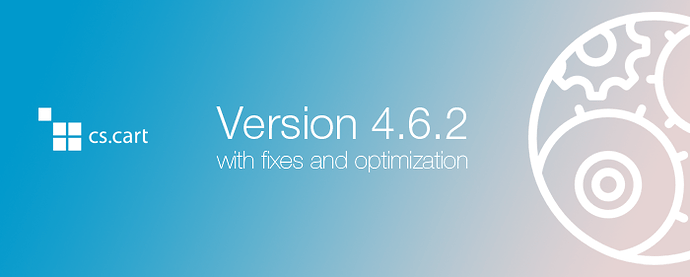 Hi!
A patch release is onstage. Meet CS-Cart and Multi-Vendor 4.6.2. No new features here—the new version only fixes issues and optimizes performance.
This time we focused on Product variations and fixed several issues reported by our dear customers. Thank you for your help!
Other fixes are related to options, reward points, FedEx shipping rates, PayPal, and performance optimization.
Please read our blog post with details on all the fixes and improvements: http://blog.cs-cart.com/2017/08/09/cs-cart-and-multi-vendor-4-6-2-released/.
And we'll be happy to know what you think about this release. Please discuss it here in this forum topic.