We now offer even more charity donation options for you and your customers....
Our newest charity donation addon (
EZ Checkout Charities
) allows your customers to choose how much
THEY want to donate
to one of the charities you support. Our
prior EZ Charities addon
lets you determine how much
YOU want to donate
to charities that your customers select from as a percentage of the order amount.
The EZ Checkout Charities addon presents your customers with a simple selection during checkout. They can choose which charity to donate to and either select from a set of pre-defined amounts (addon setting) or to round-up to the next whole amount or enter an alternative amount. Simple button clicks add/remove charity donations to the order.

The admin interface allows you to track donations so you can periodically pay the charities and track those payments too.

A tracking list looks like: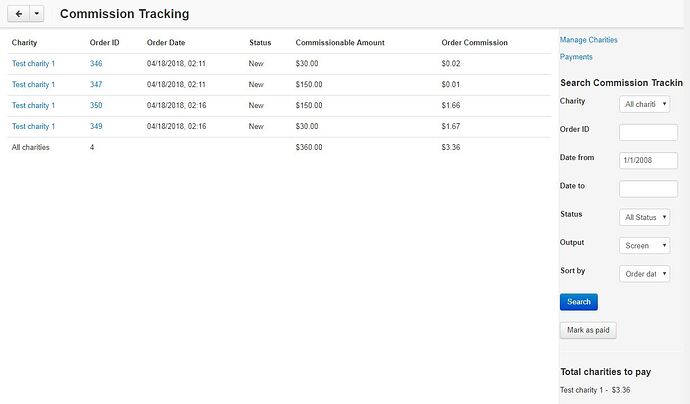 You can combine the two charity addons so that everyone has skin in the game. You contribute and so can your customers.