As part of cs-cart support service the CS Cart helpdesk has checked the functionality of my website has advised that links under my accounts menu are not working.
My website is hosted in Australia and people who arw also in Australia have advised the links work for them.
The CS cart helpdesk have advisex that as it works with respinsive scheme (but not with the alexbranding uni-theme they sold me) it is out of scope for their support service.
I am unable to independently confirm there is an issue, and am not keen to puchase support from AB for an unconfirmed issue.
I would appreciate if anyone could confirm they also unable to activate the links (and if so you location) and suggestions as to cause.
I have US, Australia and Canada configured as rate areas. I have no IPs blocked.
My site is thefarmerslot.com.au and the sudpect links are under thevaccount menue (designated by the buton with the persons head and shoulders on it … see attached image).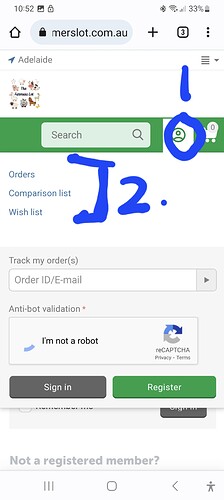 Thankyou for your time and consideration:)