Dear Friends,
As the most creepy holiday is coming, we decided to bring you a great offer. While keep yourself busy to prepare your store for Halloween, don't miss this period of time to purchase great a extension from us.
From October 27 till October 31 you can save 50% on CS-Cart add-ons, payment gateways and themes with Halloween logos on our Simtech Development Marketplace.
Promotion Conditions:
— Find the add-ons and themes with Halloween logos
— Apply to them discount coupon TRICKORTREAT at the checkout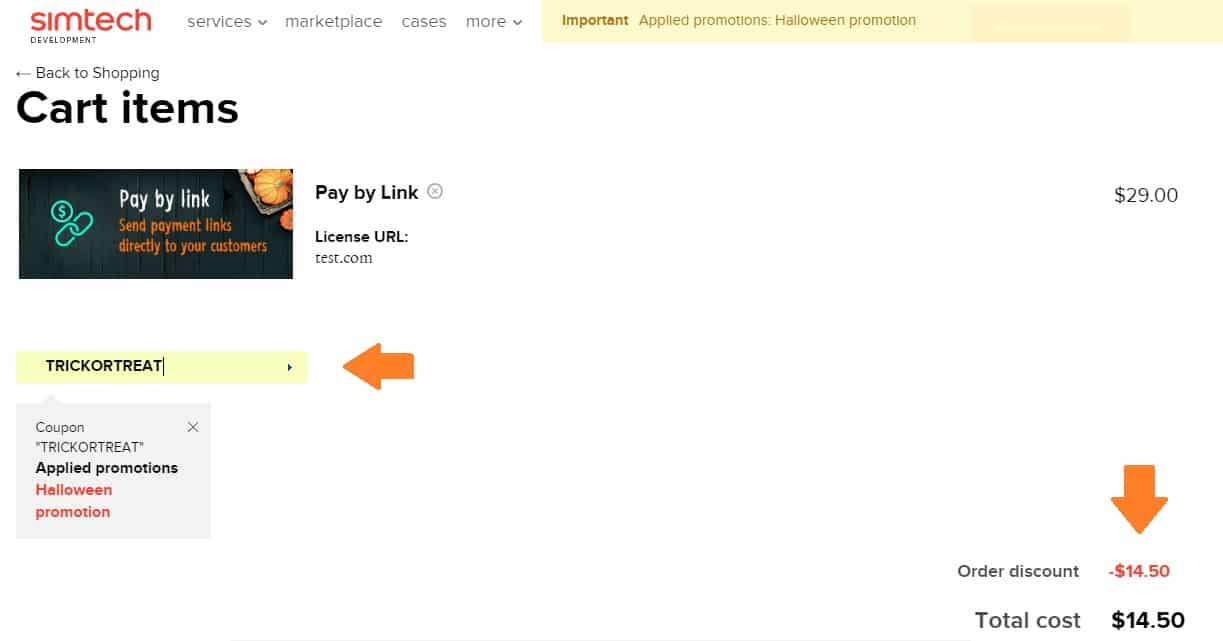 — Get cool goodies with 50% discount for your store!
Note that the discount coupon is valid till October 31, 2016.
Please notice that the coupon code is for 1-time used only.

Do not hesitate to leave comments below if you have any questions. Wish you an excited holiday!