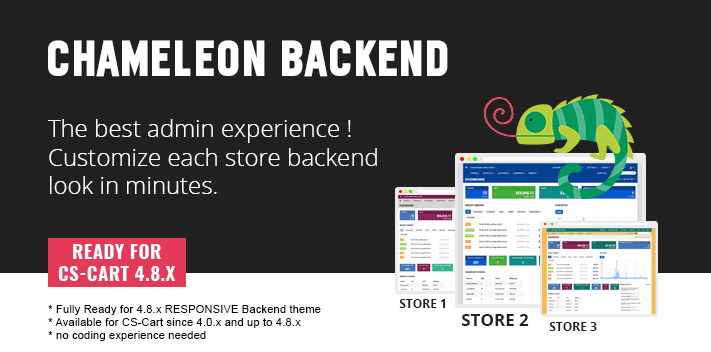 Dear Friends!

We are glad to announce the release of our first backend theme "Chameleon Backend Theme"!

Great value:
Beautifully styled
Custom theme for every store
Easily customisable
Easy pick
Backend Theme: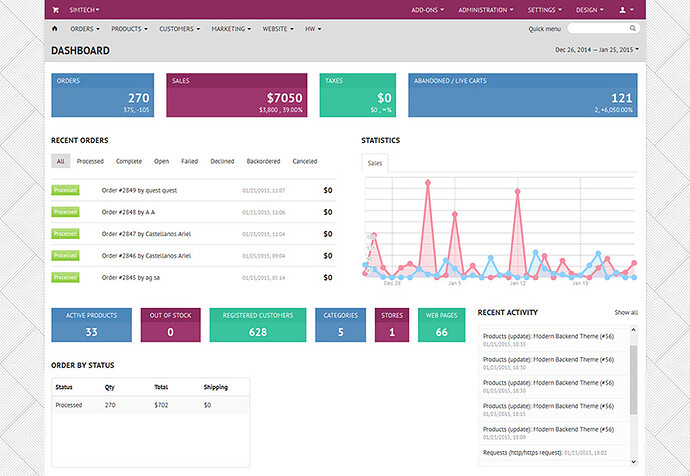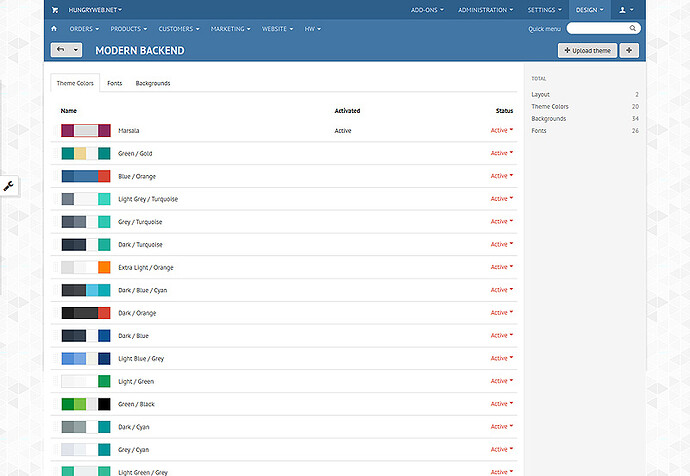 Theme includes:
24 theme colors and offer unlimited color options because includes a color picker in the theme color update that allows you to easily change the color of elements.
34 backgrounds and you can add unlimited
26 fonts and you can add unlimited
2 layouts design: boxed and wide
Compatible with:
4.0.x / 4.1.x / 4.2.x / 4.3.x / 4.4.x / 4.5.x / 4.6.x / 4.7.x / 4.8.x/ 4.9.x
More details:
hungryweb.net/chameleon-backend-theme
Demo: hungryweb.net/demo/admin.php
CSA036
Please feel free to ask any questions!
Best regards,
—
Valentin
part of hungryweb.net