Dear Friends!

We are glad to introduce you our new add-on called View More. This add-on enables automatic loading of the page content.
The usual pagination may effect badly to the store appearance and customer's impression. Except automatic content loading, you can replace it with the
Show more
button.
General Features:
ajax-loader of the page content;opportunity to use the "Show more" button;
ability to use the functionality on the products list page, blog articles list page and news page;
opportunity to place the "Show more" button at the end of every scrolled part of the page or at the end of the first part page;
ability to turn on the scroll pagination for each layout with the special setting
Add-on settings
Compare Results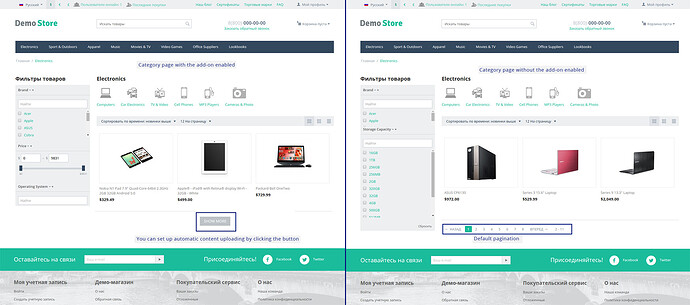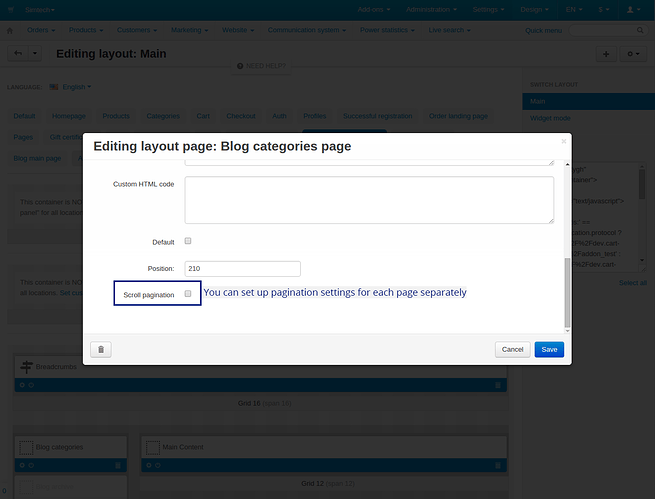 Compatibility:

CS-Cart: 4.2.4 - 4.16.x;
Multi-Vendor: 4.2.4 - 4.16.x.

Demo:
If you have any questions feel free to contact us at sales@cart-power.com
Thank you.