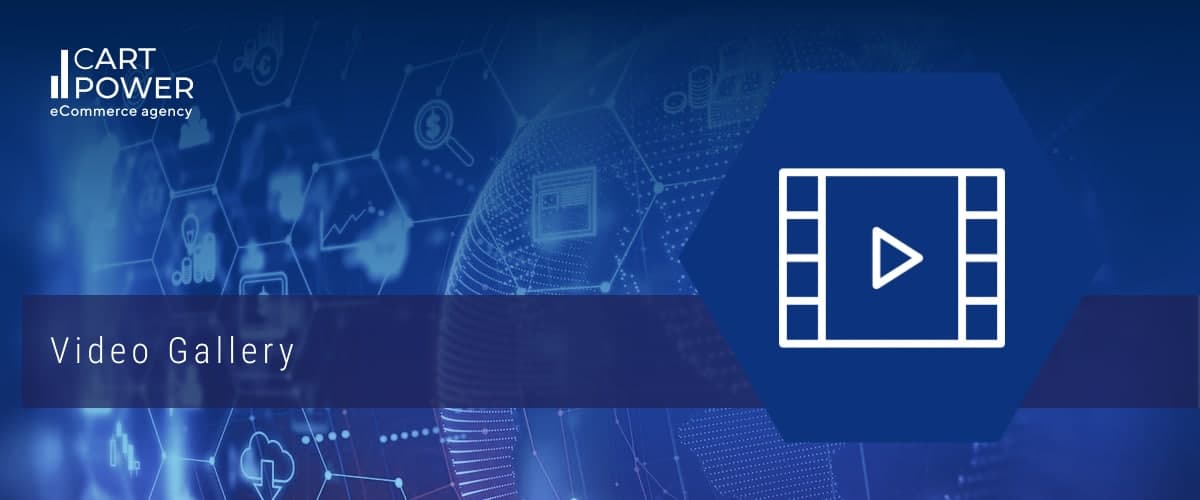 Friends, our Video Gallery add-on was updated to version 2.3!
The Video Gallery add-on includes everything an online store needs to work with videos. Add videos to products and products to videos. Use video instead of the product images. Create entire video galleries with easy navigation through video categories. Use tags and SEO data for additional SEO optimization. Comments and ratings on videos and their categories will add unique content to your store.
------
Why does an online store need a video gallery?

Good For Sales
Videos get more trust than photos and product descriptions. Upload a video file or use a Youtube video instead of the main product image. It attracts customer's attention, who can view products in detail. Add an expert video review and video reviews from real customers to the tab on the product page. It will push your clients to the purchase decision.
Less Purchase Returns
Most often, clients return goods to the online store when the product they get is far from what they have expected. A detailed video review allows the client to see all the pros and cons of the product and make an informed purchase decision.
Better Navigation
The number of video content posted in online stores is constantly growing: video descriptions, video instructions for complex products, video reviews, unboxing and expert reviews. The add-on allows you to create entire video galleries, divide them into categories and tag them for easy navigation.
Good for SEO
Separate pages are created for videos and video categories. SEO Name, Title, Description and SEO / Meta Data (Page Title, Meta Description, Meta Keywords) can be edited. Enable comments and reviews to add unique content to these pages.
Users spend more time in your store while watching videos, which has a positive effect on SEO as well.
Add-on Features:
Create video galleries with categories and subcategories.

Use Youtube videos or upload video files.

Ability to use a video instead of the main product image.

Ability to add video to product and products to video.

Play video automatically once the page is loaded or by click.

The ability to hide player controls and the author of the video.

The ability to loop playback.

Moderated comments and ratings for video and video categories.

Tags for videos and SEO names are supported.

Separate page for each video, video category and gallery page of all videos with the option to fill in all SEO / Meta data.

Video and video category blocks with templates and wrappers support.

The layouts for video pages and video categories are created automatically.

Multi-Vendor: Vendors can add videos to their products and create their own video categories.

Shared or separate videos for product variations.
------
Demo:
------
Compatibility:
Version 1.0 is compatible with CS-Cart/ Multi-Vendor 4.2.1 - 4.5.2
Version 2.3 is compatible with CS-Cart/ Multi-Vendor 4.6.1 - 4.15.x
-----
Buy Now:
------
Support:
Learn more in the add-on documentation.
Need modifications or any assistance? Please, feel free to contact us via HelpDesk system.
-----
Upgrades:
6 months of the free upgrade period included.
Works correctly with the popular themes YOUPI and UniTheme.
Best regards,
Cart-Power