Friends, meet our new add-on Recurring subscriptions.
Recurring subscriptions add-on allows clients to subscribe to products and receive regular product payment bills. Subscription business model provides valuable resource: time. Client saves it on checking out the same order, and a store gets a loyal customer, which helps planning product stock.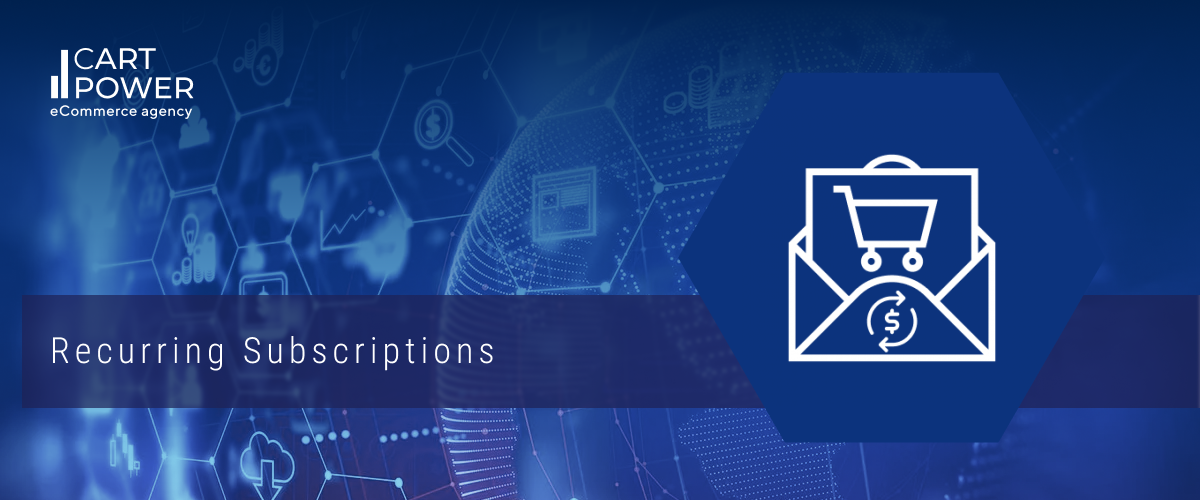 Subscription business model becomes more and more popular and is being used to sell various products: books, cosmetics ("beauty boxes"), clothes, food, products for pets, videogames and lots of other things.
What advantages does subscription to product provide in comparison to traditional sales?
Business Advantages:
Business becomes more predictable, as payment is being received regularly.
Ability to optimize product stock and plan business growth.
After selling a product subscription, there is no need to compete for next sales. A store is able to concentrate on service quality and attract new customers.
Lower client losses. A client becomes regular and loyal by developing a habit of subscription usage. That means lower chances of stopping using it.
Customer Advantages:
Saves time on routine purchases.
Receives necessary service or product on a lower price.
Ability to plan budget.
Add-on Features:
Ability to subscribe to product.
Ability to restrict regular purchase for product and leave only product subscription.
Configurable subscription frequency and period with presets.
Configurable ability to select subscription start date.
Ability to set subscription payment period.
Ability to automatically continue subscription after period ends.
Ability to display subscription terms at the product page. 
Separate active subscriptions page with ability to search and sort by product, order ID, client name, email, subscription status.
Special promotion for products sold via subscription.
Ability to restrict discounts on first subscription.
Unpaid subscription notification for clients.
CRON commands for auto forming bills and sending notifications to clients.
Sent subscription notifications log.
Ability to cancel subscription.
Subscription support for product variations.
User group privileges for vendor administrators
---
Demo:
---
Compatibility:
Version 1.2 is compatible with CS-Cart/ Multi-Vendor 4.10.1 - 4.15.x
---
Buy Now:
---
Support:
Learn more in add-on documentation.
Need modifications or any assistance? Please, feel free to contact us via HelpDesk system.
---
Upgrades:
6 months of the free upgrade period included.
---
Works correctly with the popular themes YOUPI and UniTheme.
---
Перейти в обсуждение модуля на форуме на русском языке
---
Best regards, Cart-Power