Friends!
We released a new Add-on Multiple Facebook Pixels.
Multiple Facebook Pixels add-on allows you to track user actions in the store and run multiple Facebook and Instagram ads campaigns more effectively.
What does Multiple Facebook pixels add-on do?
- It allows you to add multiple Facebook pixels to your store right through the admin panel. You'll be able to use a separate Facebook pixel for every advertising campaign you have.
- It is easy to install and setup pixels through the admin panel of your store without crawling into the code.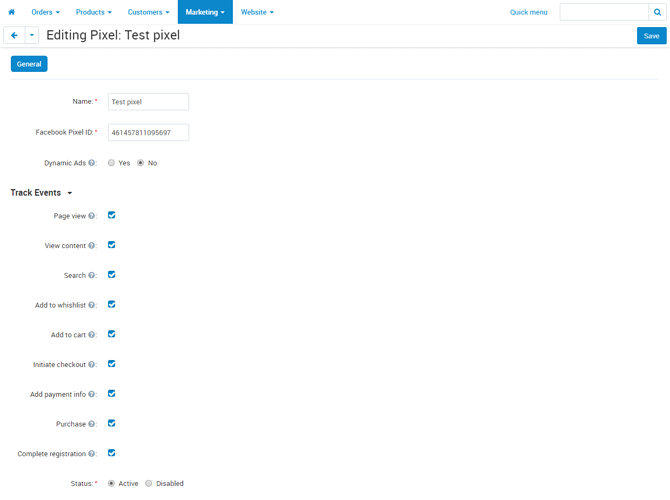 - Once added, you can track 9 standard events:
View Page.

View Content.

Search.

Add to Wishlist.

Add to Cart.

Initiate Checkout.

Add Payment Info.

Purchase.

Complete Registration.
When someone visits your website and takes an action (for example, purchase), the Facebook pixel is triggered and reports this action to the Facebook pixel dashboard.
- The ability to restrict access to viewing and managing the module for user groups.
- It supports both Personal and Business Manager accounts (advanced functionality).
Support
Add-on documentation will help to install and configure the add-on. Anyway, if you need any assistance or need some modification for this add-on, feel free to contact us through our customer HelpDesk system.
Compatibility
CS-Cart and Multi-Vendor versions 4.3.6 and above.
Works correctly with the popular themes YOUPI and UniTheme.
If you have any questions, please feel free to ask them in this thread or contact us.
Buy now Multiple Facebook Pixels add-on