Dear Friends,

We would like to introduce you our new add-on for your CS-Cart stores: Graceful Slider.

The Graceful Slider add-on is an attractive flexible slider for your store with the ability to play video. It is fully adaptive and compatible with the Responsive theme.

General features:
compatible with the Responsive theme;

ability to add videos from YouTube;

ability to add image slides;

ability to use the full-screen size option.
Settings description:
Full width - make the slider full width.
Limit central - video will be located in the center of website page and limited by the central part;
Auto - enable/disable auto play;
Auto controls - enable/disable controls slider buttons or not
Effect - effect of slide changing;
Pager - view of pagination elements;
Delay - the time for a slide to be shown;
Infinite loop - enable/disable slides replay;
Limit central max size - Video will be limited by the value of these settings not the central part of your website page.
Slider looks like: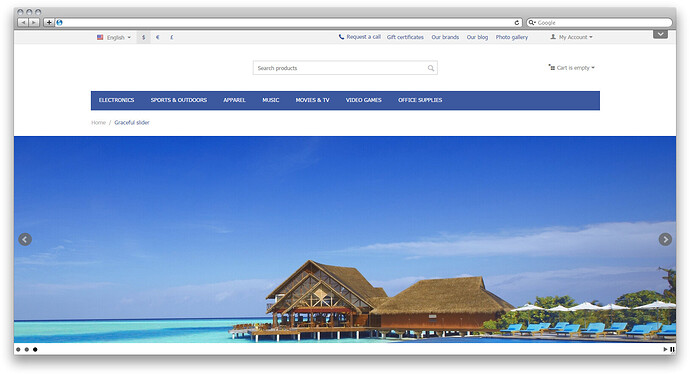 Create new slides: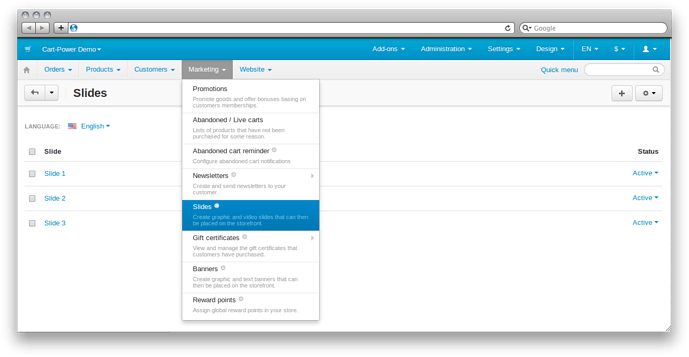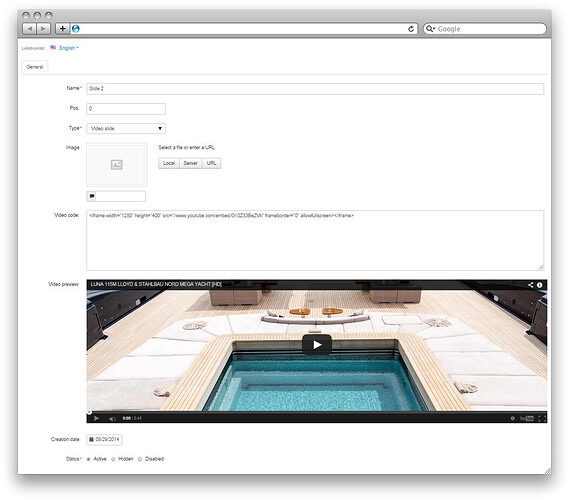 Add new block with created slides: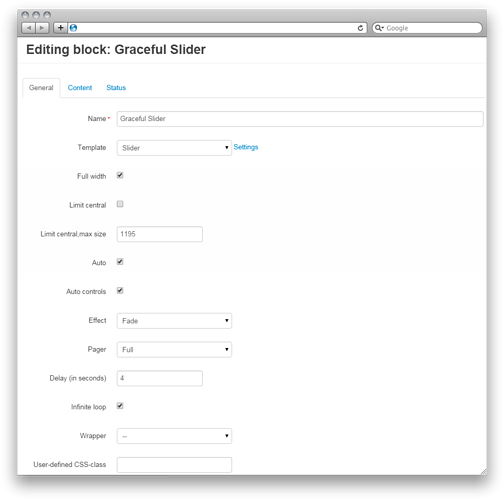 Compatibility:

CS-Cart 4.1.x, 4.2.x, 4.3.x
Multi-Vendor 4.1.x, 4.2.x, 4.3.x
Demo is available here:
Do not hesitate to contact us if you have any questions.