Dear friends,

We would like to introduce you the Google Product Ratings and Customer Reviews add-on.

Google Product Ratings and Customer Reviews add-on allows to collect customers' reviews about your store for Google Merchant program. After an order is complete, customer sees a pop-up message suggesting to leave a review. The customer receives the letter by e-mail, which are sent according to the amount of days passed since checkout. The add-on supports Google Product Ratings by generating xml-file, which can be then imported into Google Merchant Center.

Features:
Simple config and integration with Google.
Collect reviews for Google Merchant.
Change position of pop-up notification for user about review.
Switchable badge with store rating, displayed in two available positions.
Set the number of days to notify clients via email to collect store reviews.
Generates xml-file for Google Product Ratings, which can be imported into Merchant Center.
Badge with rating: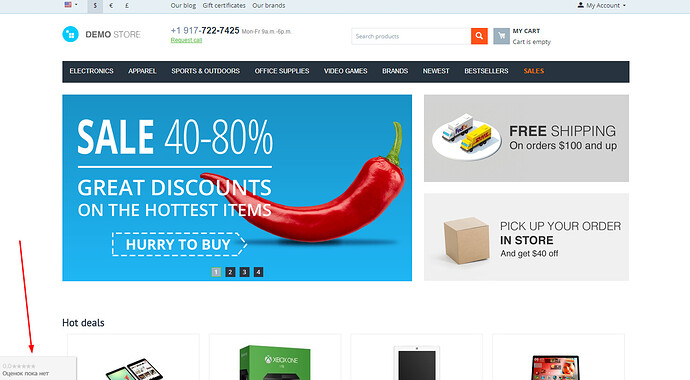 General settings: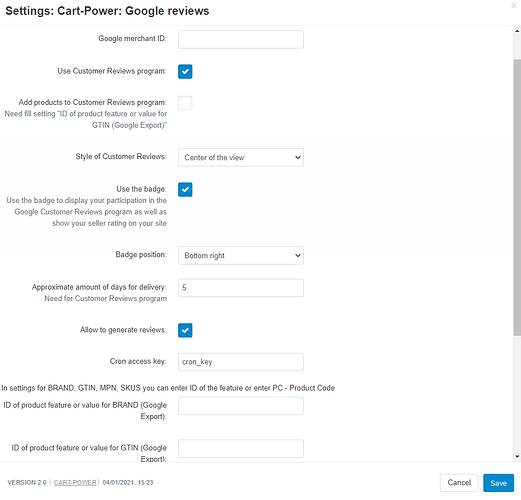 Suggestion to leave a feedback: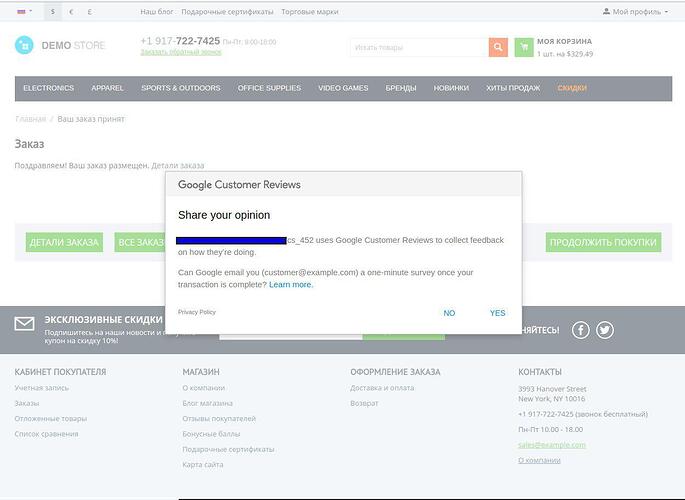 Compatible:
CS-Cart version 4.3.x - 4.15.x
Multivendor version 4.3.x - 4.15.x
Official product page here.

Перейти в обсуждение данного модуля на форуме на русском языке

Let us know if you have any additional questions.