Dear friends,

We would like to introduce you the Google Geolocation add-on.

Google geolocation add-on allows to detect and geolocation of users and display it with Google maps. Collapsible block with mini-map is set to store's top menu automatically. The add-on support working without API key, you are also able to specify default geolocation settings (country, country's code, city, postal code) for more accurate detection.

Note: https protocol is required on your store for the add-on to work as intended!

Features:
Simple config and integration with Google.
Displays user's geolocation on a map.
Default coordinates for more accurate geolocation detection.
Able to work without API key.
Popup and collapsing block for notification.
Autointegrates to store's top menu.
Mini-map.
User's geolocation: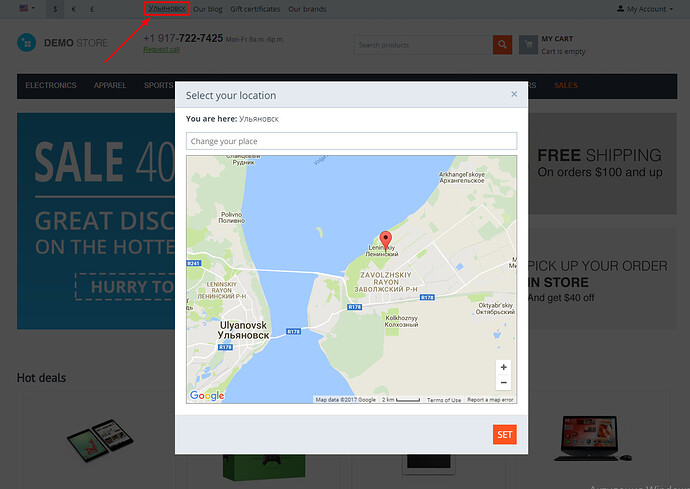 Add-on settings: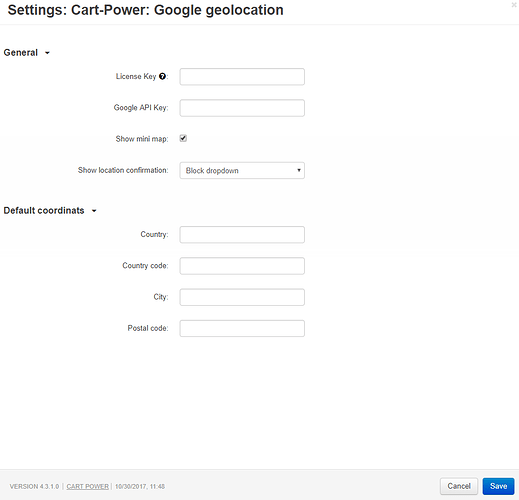 Compatible:
CS-Cart version 4.3.x, 4.4.x, 4.5.x, 4.6.x
Multivendor version 4.3.x, 4.4.x, 4.5.x, 4.6.x
Official product page here
.
Посмотреть обсуждение модуля на форуме CS-Cart на русском языке
Let us know if you have any additional questions.