Dear friends,

We would like to introduce you the Discounted Products Page add-on.

For every customer, it is vitally important to find necessary information fast and easy. For example, the list of products with the discounts. The default CS-Cart functionality allows creating the page with such products with the special dispatch. The new Discounted Products Page add-on is developed to group products on sale in one category.

This add-on combines products with the discount to one category that can be used in the menu. On the sales category editing page, there is the special setting to limit the number of products in the category. Also, the products in the sale category can be grouped by brands or by the initial products category. As for usual categories, the administrator can set up any existing category as the Sales category and also choose to include or to exclude the products of this category from the Sales category.

Features:
Displays discounted products in one category.
Adds products with promotions applied to the discounted products.
Groups products in the category by brand or initial category.
Restricts the number of groups to separate products in the category.
Allows excluding the specific categories from the Discounted products page.
Adds new products with discounts with one click.
Includes automatical update via Cron command.
Restricts the number of discounted products in the category.
Allows using the existing category as the Discounted products page category.
Discounted products category page: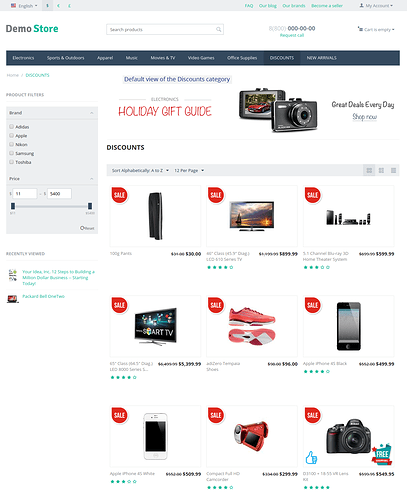 Add-on settings: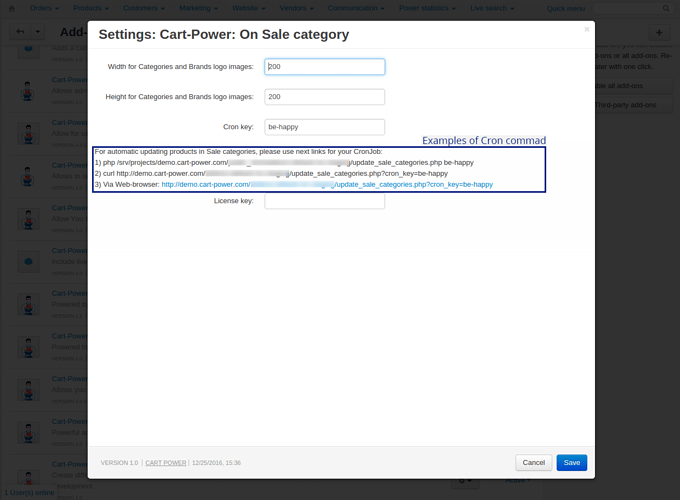 Sale category settings: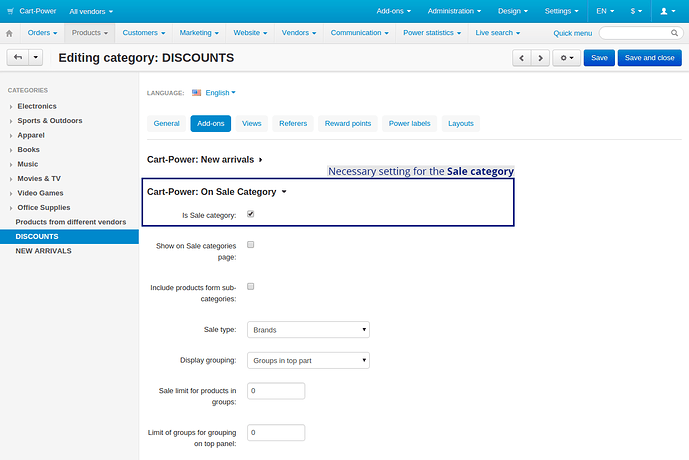 Compatible:
CS-Cart version 4.3.x - 4.9.x
Multivendor version 4.3.x - 4.9.x
Official product page here.

Перейти в обсуждение модуля на форуме на русском языке

Let us know if you have any additional questions.
Best regards, Cart-Power