Dear Friends!

We are glad to introduce you the Cart-Power add-on: Call request.

The CS-Cart "Call Request" add-on is an easy tool for customers to request a call-back on your store.

Features:
Add "Request a call" button next to the "Add to cart" button
Ability to place a block with a "Request a call" link to any place you need
Special page in admin panel to manage all income call requests
Ability to write comments, change status for the processed requests
Ability to get notified by e-mail about new call requests
Ability to configure permissions to view and manage Call requests
Easy set-up and configure
Configuration:
To define the email where all the notifications about new call requests will be sent go to Admin panel > Add-ons > Manage Add-ons > Call Request Settings. To see the list of all call requests go to Admin panel > Customers > Call Request.
To change available time to call you should change the "call_request_time" language variable.
To add a Call request block go to Design -> Layouts -> Add Block -> Call request.
See also video tutorial
"Request a call" button on a product detailed page: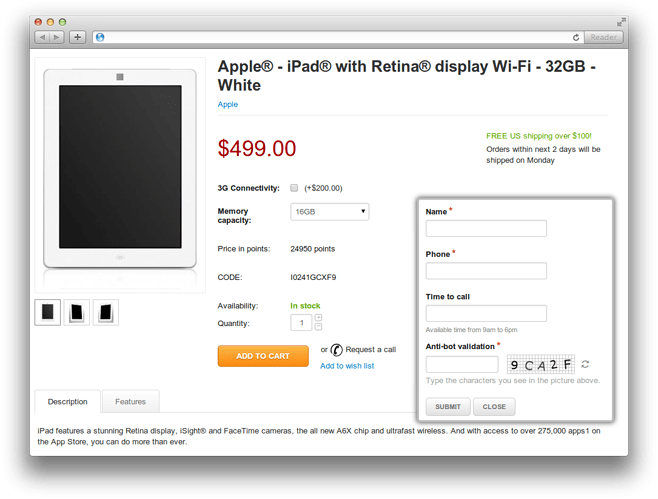 Call requests in the Administration panel:
Compatibility:

CS-Cart: 4.0.x - 4.3.x;
Multi-Vendor: 4.0.x - 4.3.x.

If you have any further questions, please feel free to contact us.

Add-on official page.

Thank you for your time.