Dear friends!
Please welcome our Anti-Spam Honeypot CAPTCHA add-on!
How does Honeypot CAPTCHA work?
The additional fields hidden by styles are added to all standard CS-Cart forms and pages where reCAPTCHA is traditionally used.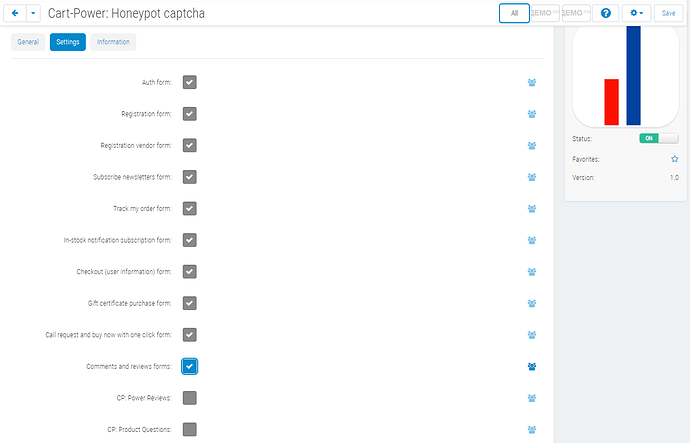 The human will not see the hidden field when filling out the form and will leave it blank, while the code-scanning bots will fill it out. Bots that fill in the hidden field are included in the list of "bad" bots and banned.

Good bots can be added to a separate list. They will not be blocked.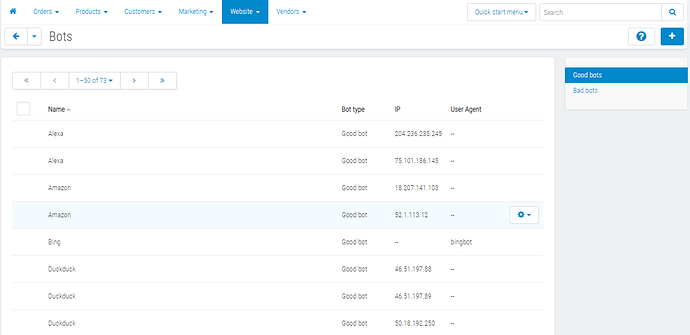 A separate bonus is a decrease in the bounce rate on pages that require CAPTCHA verification. Customers will thank you, and you will increase the conversion.
You can use Honeypot instead of or together with Google reCAPTCHA.
Compatibility
Anti-Spam Honeypot CAPTCHA add-on version 1.0 is compatible with CS-Cart and Multi-Vendor versions 4.10.1 - 4.16.1.
Support
Learn more in add-on documentation.
Need modifications or any assistance? Please, feel free to contact us via HelpDesk system.
Upgrades
6 months of the free upgrade period included.
Works correctly with the popular themes YOUPI and UniTheme.

Best regards, Cart-Power