Dear Friends!

We are glad to introduce you our renewed Abandoned Cart and Wishlist Reminder add-on!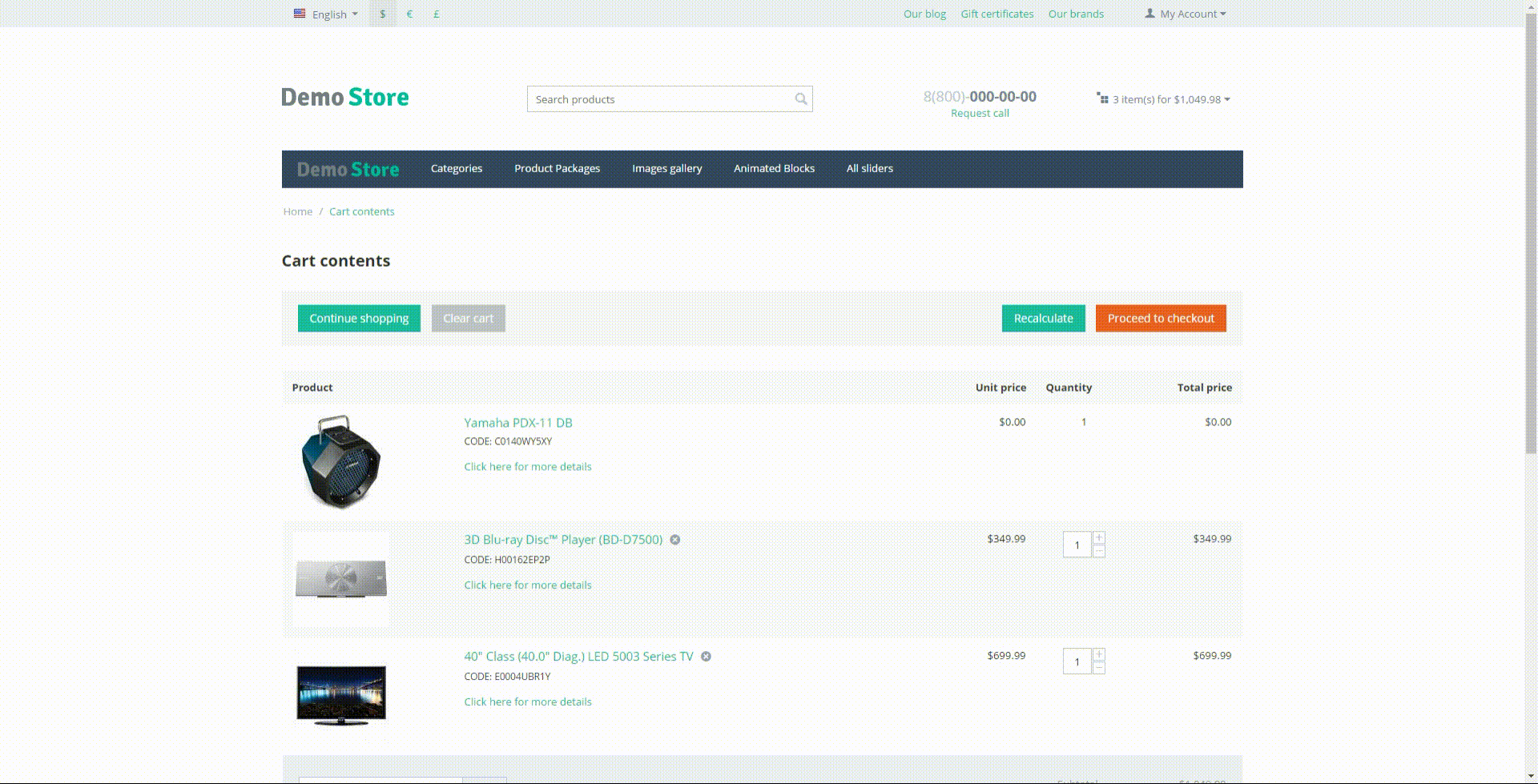 The store administrator can set automatically sent e-mail notifications to registered users about the products left in the cart. Also there is an opportunity to set pop-up notifications which is displayed on any storefront page when customers try to close it.

Besides the abandoned cart administrator is also allowed to create e-mails for customers who don't visit your store for a while or e-mails for customers whose birthday is coming.

Also the add-on includes the Viewed products functionality. The customer can send the list of viewed products from the storefront and the administrator can send similar lists to the registered customers in a few days. Please, see the full list of available features below.

General Features:
ability to create as many reminders as necessary;
ability to set different period for each reminder;
ability to send copies of notifications to the specified e-mails in the settings of the add-on;
ability to delete old abandoned carts automatically in [X] days;
ability to send reminders manually;
logging of all sent reminders;
ability to create special abandoned cart promotion (instant offer) that will be offered to customers who are about to leave the store from any page;
ability to use placeholders in the e-mail body that will be replaced to the real info: %customer_firstname%, %Products block%, etc.;
ability to create unique placeholders for products;
ability to display all viewed products in the special floating section on the top;
ability to send e-mails with viewed products list to specified e-mail in the storefront;
ability to send e-mails with viewed products list to specified e-mail in a few days after visiting;
ability to keep information about viewed products for several days;
ability to send e-mail reminders to registered customers who didn't visit store for certain period;
ability to send e-mails with a unique promo-code to the customers who have a birthday soon;
automatic generation of coupon codes for each e-mail notification;
ability to set period of sending not only in days but also in hours (!new).
1. Instant offer

2. Viewed Products

3. Reminder Settings

4. Instant Offer Settings

5. List of Reminders

6. Placeholder Management

7. Add-on Settingss

Compatibility:
Перейти в обсуждение модуля на форуме на русском языке
Feel free to contact us if you have any questions
Best regards, Cart-Power