Hello,

I wanted to change a few things with the "Edit Content On-Site" feature found in the themes menu. After changing some things and leaving the editor, I found that when I click the "Buy it now with one click" button on the home page of my storefront, instead of a form, the words "buy it now with one click" shows up in the popup. (see images)



So when I click this:








Instead of getting this:










I get this: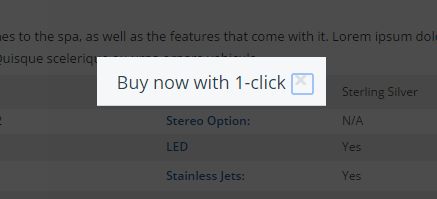 Is there any way to fix this or revert it back to how it was before without starting over on my store? Is there a specific template file that changed that I can copy replace with the original cscart template?