Hello Friends,
Pay integration.Now along with alipay and bitcoins payment features it supports Apple Pay Payment as well.
Demo & User Guide :
Compatibility :
The add-on is compatible with CS-Cart 4.2.x, 4.3.x, 4.4.x . Need compatibility with another CS-Cart version?
Contact us.
Apple Pay Configuration :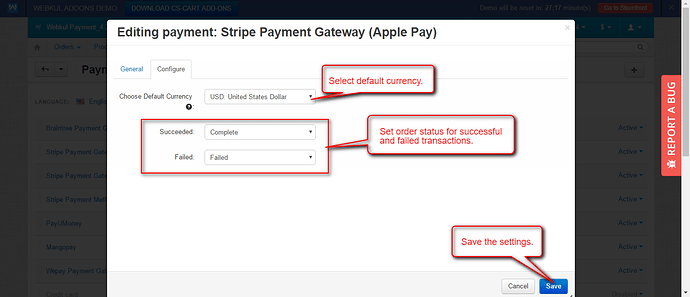 Front End View: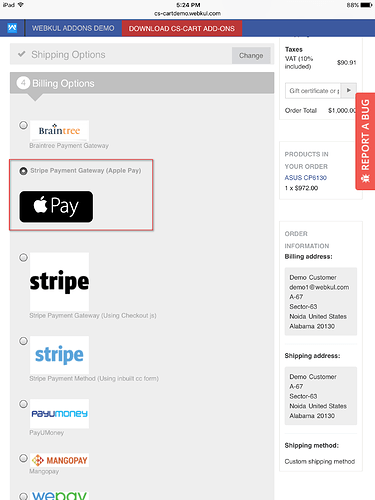 We would be happy for any comment and suggestion.
Thank You
Webkul