Dear CS-Cart Users,
We are happy to show you our CS-Cart module "The Tips".
This add-on allows customers to add a tip or a donation to an order.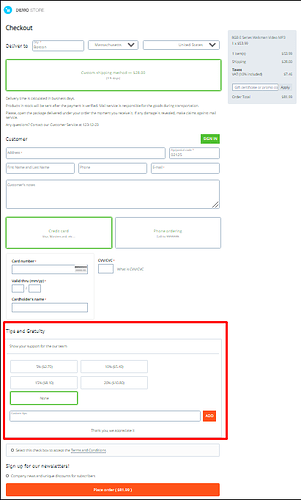 Let your loyal customers express their appreciation and reward you for the positive experience with your company.
The clients can support your company and your employers with the gratuity they pay online separately on checkout page.
Contact us if you want to get more information about this module.
Best regards,
Alt-team.