Dear CS-Cart User,
You are welcome to get more information about our new CS-Cart add-on: FedEx Shipping Labels.
Price is USD 119.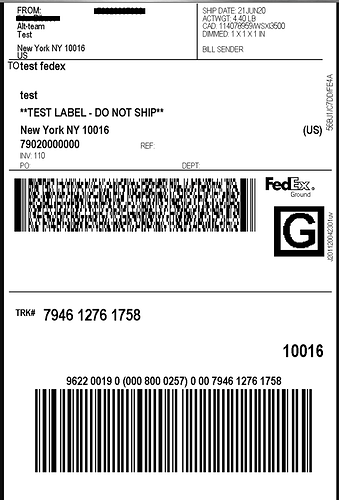 This module makes it possible to get and print out FedEx shipping labels right from the CS-Cart backend. This feature is available not only for a CS-Cart store administrator but for every vendor too.
FedEx shipping label, printed out from the CS-Cart backend, looks like the following example:
Compatibility:
This extension works correctly in Internet Explorer, Mozilla Firefox, Safari, Google Chrome and Opera latest browser versions.
The add-on is compatible with CS-Cart, CS-Cart MultiVendor, CS-Cart Ultimate 4.x.x (all versions).
We can design any shipping label you need. Contact us to get more info.
Best regards,
Alt-team.