Dear Friends, we would like to introduce you our new addon Whatsapp / Viber chat with customer from order details page
This addon adds box on the order details page, where you can easily start chat with customer by using Whatsapp or Viber messenger.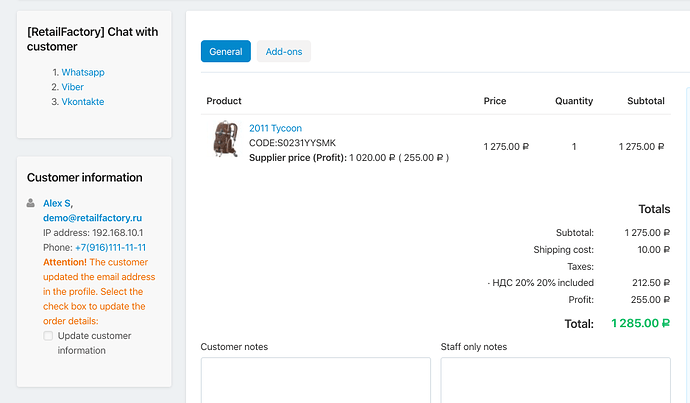 Click on this links will open available application or Whatsapp web.
We would be happy for any comment and suggestion.