Hello,
We present you a new extension to Multi-Vendor which allows you to display links to information about vendor in store.
We start from installing an extension:

On each product card in store, a special link appears that leads to information about vendor (controller companies.view) and his phone number. If customer browses store from mobile device, he can click phone number to instantly call vendor.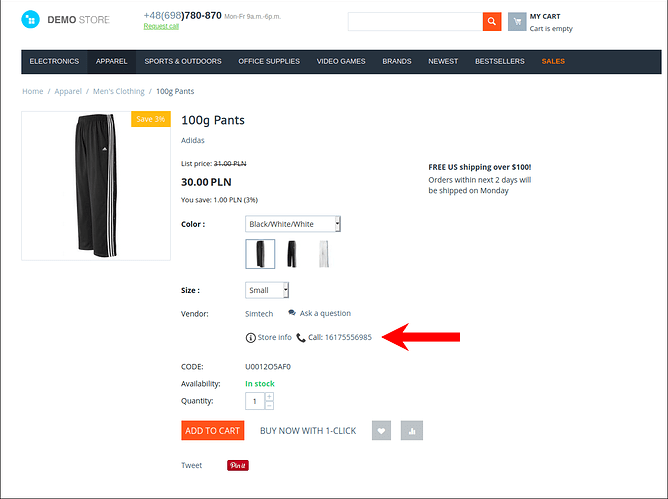 Link to vendor information also appears on top of vendor store.
Features:
no core file changes
Compatibility Multi-Vendor version 4.0.x, 4.1.x, 4.2.x, 4.3.x, 4.4.x, 4.5.x, 4.6.x, 4.7.x, 4.8.x, 4.9.x, 4.10.x, 4.11.x,

Please, do not hesitate contact us if you have any additional questions.
Link to addon
See our other addons in Marketplace.