Hello,
We present you a new extension to Multi-Vendor which allows sorting list of vendors in store by amount of products.
We start from installing an extension:

In add-on configuration we can define the direction of sorting vendors (ascending/descending) and enable showing amount of products.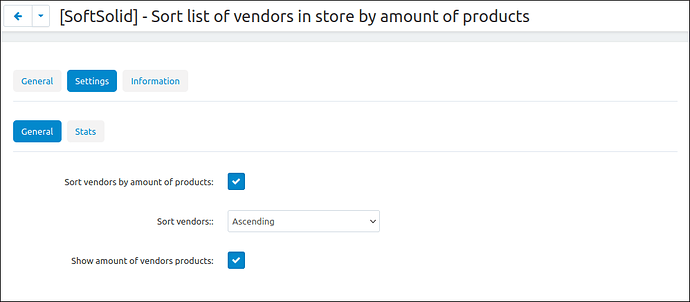 Depending on the settings, list of vendors will change its order.

Features :
no core file changes
Compatibility with Multi-Vendor version 4.0.x - 4.16.x
Please, do not hesitate contact us if you have any additional questions.
If you're interested in purchasing this add-on, you can buy it here .
If you have any questions regarding add-on, you can write a post in this thread, or contact with us through:
email: office@cs-cart.com.pl
WhatsApp/Telegram: +48 788 538 655
See our other addons in Marketplace .