Hello,
We present you a new extension to CS-Cart and Multi-Vendor which allows adding a special bonus to promotions, which discounts all products in store except selected ones.
We start from installing an extension:
After installing add-on, a new bonus appears in promotion configuration which gives discount for entire store catalogue, except few selected ones.
Bonus is especially useful if combined with bonus "Discount on products", allowing you to discount all products in store, except for some products which have higher/lower discount.
On below example, all products are discounted by 30%, and three selected ones by only 20%: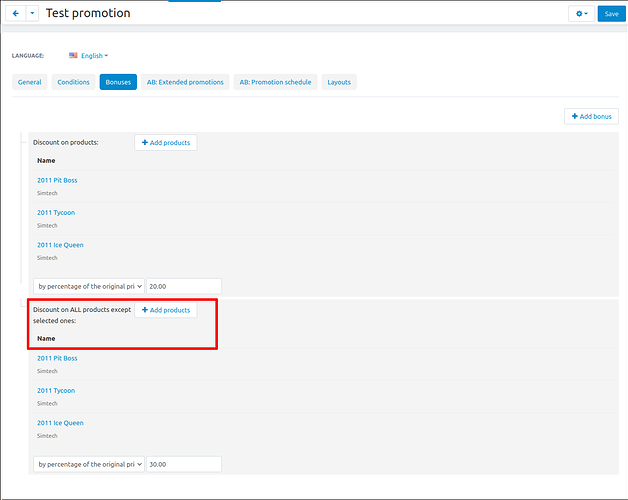 After adding to cart two products from the bonus, and one which is not in bonus, discounts are applied accordingly.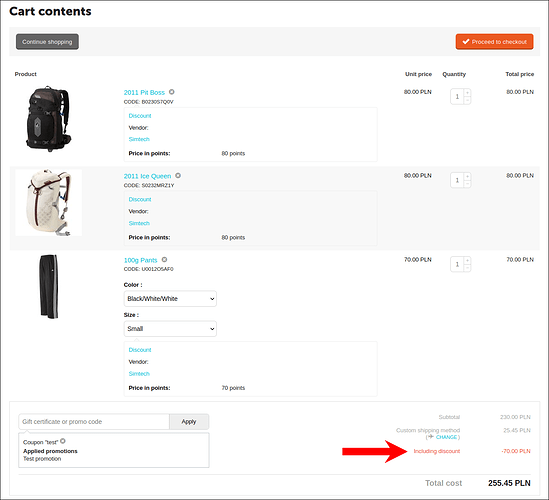 Features:
no core file changes
Compatibility CS-Cart and Multi-Vendor version 4.0.x, 4.1.x, 4.2.x, 4.3.x, 4.4.x, 4.5.x, 4.6.x, 4.7.x, 4.8.x, 4.9.x, 4.10.x, 4.11.x, 4.12.x, 4.13.x, 4.14.x

Please, do not hesitate contact us if you have any additional questions.
Link to addon
See our other addons in Marketplace.