Hello
We present new addon to CS-Cart and Multi-Vendor extends the reCaptcha security system. Addon allows you to create custom security schemas against bots for other parts of service, for defined controllers and its modes.
We start from installing an addon:



A new position in menu appeared, that allows you to create and manage security schemas:


Below you can see list of defined securities:



Here you can see how to add custom security schema against bots:


We can define these parameters:
Controller - controller name
Mode - controller working mode
Method (POST,GET) - protection against each type of attack
Verification scenario - defined verification scenarion by reCaptcha
Save post data - which data will be saved
Terminate process
Controller status - status, with which bot will be redirected
Controller link - redirecting link


Below we can see working security. After an URL is called, system makes a redirect with defined schema. It doesn't allow bots to send message without entering reCaptcha. In this way, we can protect any controller or addon, which is endangered or it is used to send spam through it.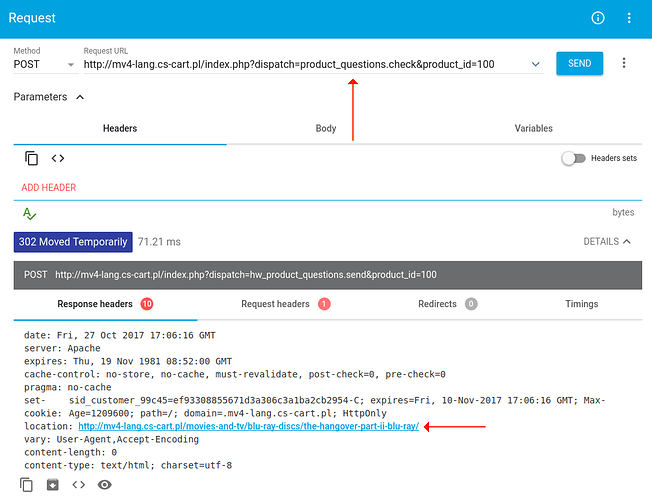 Above we can see what happens without security. Bot can freely send any data through not protected address.
no core file changes
Compatibility CS-Cart version 4.0.x, 4.1.x, 4.2.x, 4.3.x, 4.4.x, 4.5.x, 4.6.x
Compatibility Multi-Vendor version 4.0.x, 4.1.x, 4.2.x, 4.3.x, 4.4.x, 4.5.x, 4.6.x

Please, do not hesitate contact us if you have any additional questions.
Link to addon
See our other addons in Marketplace.