Hello

We present an extension to CS-Cart and Multi-Vendor which allows automatically set default product variation, depending on its inventory.
We start from installing an extension:

Extension automatically sets variations with highest quantity as default: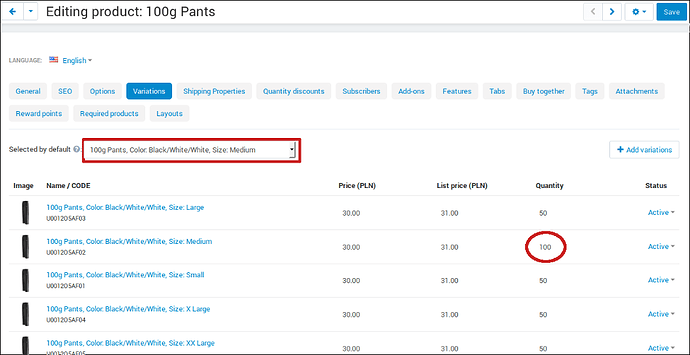 Change of quantities automatically changes default variation. When customer buys something and decreases quantity of variation, default variation will be also changed.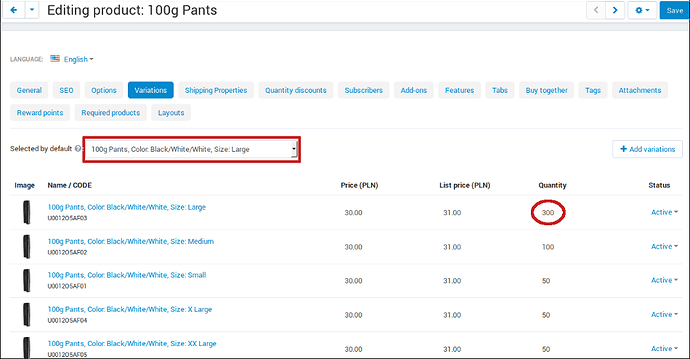 Features:
no core file changes
Compatibility CS-Cart and Multi-Vendor version 4.0.x, 4.1.x, 4.2.x, 4.3.x, 4.4.x, 4.5.x, 4.6.x, 4.7.x, 4.8.x, 4.9.x
Please, do not hesitate contact us if you have any additional questions.

Link to addon

See our other addons in Marketplace.