Hello,
We present you a new extension to Multi-Vendor which allows auto-accepting vendors after registration.
We start from installing an extension:

Add-on does not require any configuration - each vendor created in store will be auto-accepted and his vendor admin account will be created. An e-mail is also sent, which contains information about successful registration and access data to vendor panel.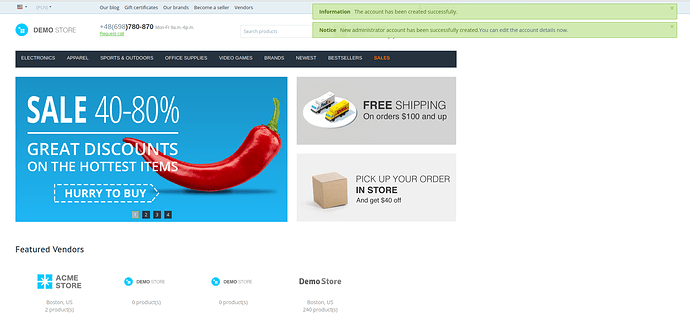 Features:
no core file changes
Compatibility Multi-Vendor version 4.0.x, 4.1.x, 4.2.x, 4.3.x, 4.4.x, 4.5.x, 4.6.x, 4.7.x, 4.8.x, 4.9.x, 4.10.x, 4.11.x
Please, do not hesitate contact us if you have any additional questions.
Link to addon
See our other addons in Marketplace.