Hello,
we present you a new extension to CS-Cart and Multi-Vendor which allows automatically giving the highest or lowest bonus from all defined in promotion.
We start from installing an extension:
Add-on does not affect promotions conditions, so they can be any - in this case promotion triggers when order sum is above 100 PLN.

Add-on creates special bonus, which should be used in promotion bonuses. In this example, order is discounted by 80 PLN or 10% - whichever is higher.

If order sum is 200 PLN, 10% bonus would discount order only by 20 PLN - so add-on applies bonus 80 PLN.
But if order sum is 1180 PLN, bonus 10% gives only 118 PLN discount and it is applied to an order.
Addon also allows the reverse case - applying lowest bonus from all defined.

In this situation, if order sum is 1180 PLN, only 80 PLN discount is applied, and 10% discount is ignored.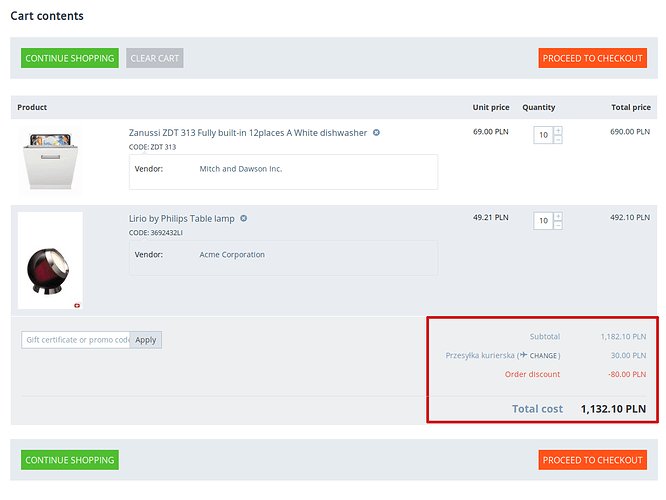 no core file changes
Compatibility CS-Cart and Multi-Vendor version 4.0.x, 4.1.x, 4.2.x, 4.3.x, 4.4.x, 4.5.x, 4.6.x, 4.7.x, 4.8.x, 4.9.x, 4.10.x, 4.11.x
Please, do not hesitate contact us if you have any additional questions.
Link to addon
See our other addons in Marketplace.