Hello,
We present you an addon to CS-Cart and Multi-Vendor which allows expanding search options available on products list.
We start from installation of an add-on:

Add-on does not require configuration - upon installing, a new search options become available on product list, which limit the search results:
Status: to products with given status.

Inventory: to products, which inventory is in given range.

Features: to products with any feature set to the given value.

Search in promotion: to products discounted by any of the active promotions in store.

Search in variants: also makes search procedure to check for the variants of products.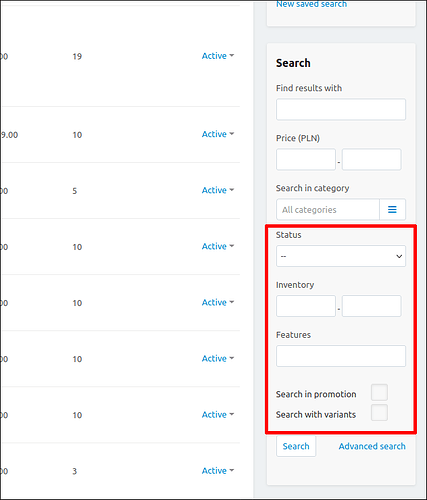 Features
:
no core file changes
Compatibility CS-Cart and Multi-Vendor version 4.0.x - 4.16.x
Please, do not hesitate contact us if you have any additional questions.
Link to addon
See our other addons in Marketplace.