Hello,
We present a new extension to CS-Cart and Multi-Vendor which allows searching products in administration panel by new parameters.
We start from installing an extension:

On products list, new filters have appear, with checkboxes enabling search in promotions and search in variations.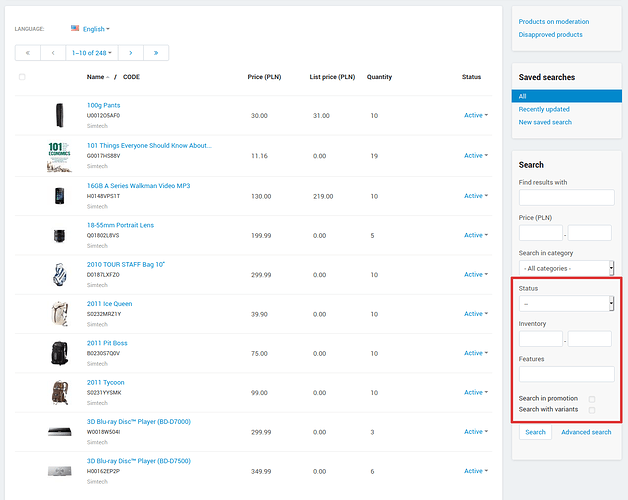 Filter "Inventory" enables searching for products which have stock between selected values.
Features:
no core file changes
Compatibility CS-Cart and Multi-Vendor version 4.0.x, 4.1.x, 4.2.x, 4.3.x, 4.4.x, 4.5.x, 4.6.x, 4.7.x, 4.8.x, 4.9.x, 4.10.x, 4.11.x

Please, do not hesitate contact us if you have any additional questions.
Link to addon
See our other addons in Marketplace.