Addon allows you to add cost price to your CS-cart store. You can check profit for all orders.
1. You can see profit of each order.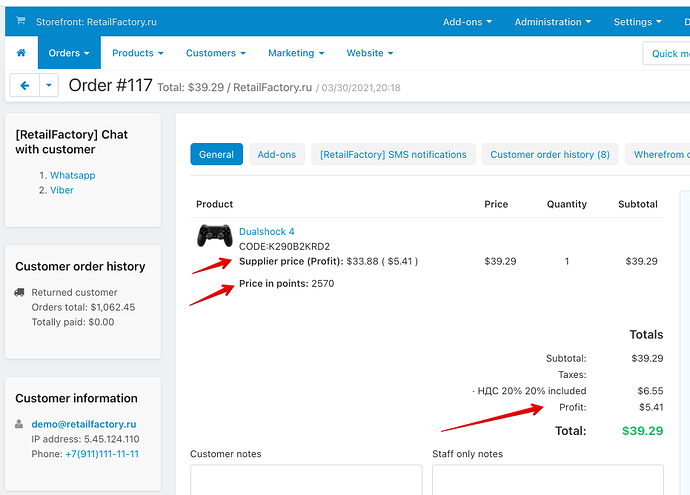 2. You can see total profit on orders list or on the admin homepage.
3. You can import / export cost price of products.
4. You can find products without cost price.
5. Addon allows to manage access for Order Profit report.
6. You can configure order statuses to profir calculation.
Let us know if you have any additional questions.