Hi, community

We are glad to present you the "Export/ Import Tags" add-on from eCom Labs team.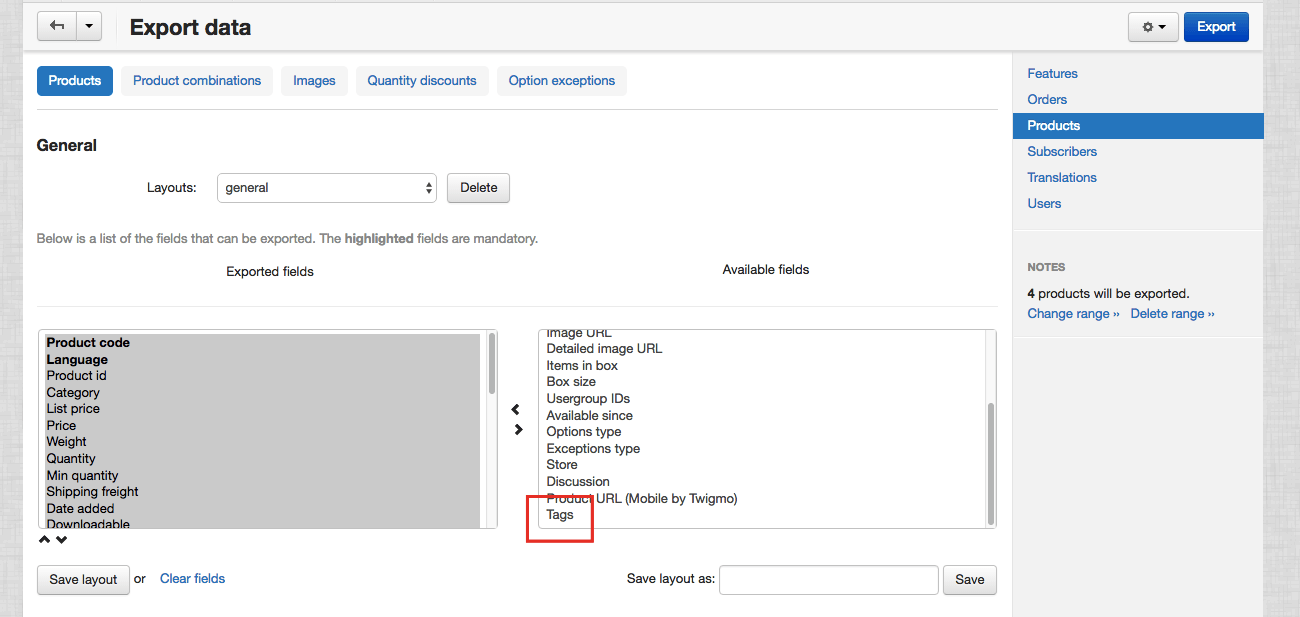 This module allows to export and import product tags


Comparing with other similar solutions you can not only replace all tags with import, but also add additional ones. Also there is an ability to edit product tags for several products on one page
All details can be found here

If you have any questions, please contact me.