In our ongoing quest to make life easier for merchants, we'd like to introduce you to our latest addon: EZ Vendor Plans Plus. (Credit to Atif Kahn for ideas related to the UI for this addon.)

This addon will extend the standard Vendor Plans addon by adding 2 new tabs to the plan details page.

The first tab is "Category Commissions" which allows you to set the commission for all products in a category based on plan. You can also vary the commission of products in those categories by price so that more expensive items may have a different commission rate.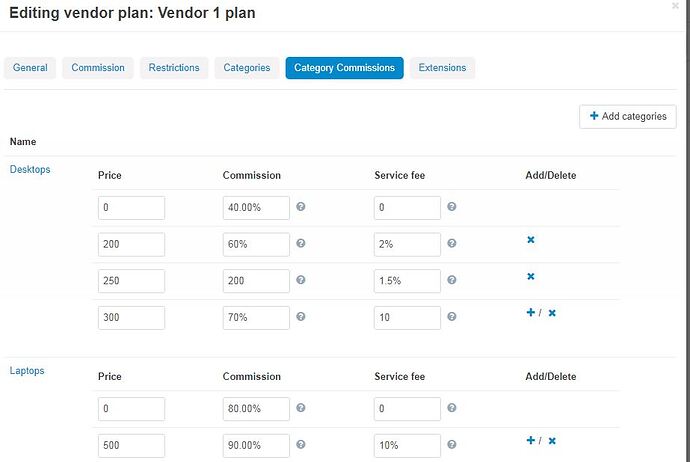 Note that you can also use absolute values instead of percentages if you prefer (like the 250 price in Desktops above)..
The second tab is "Extensions". Here you can set whether to commission "Shipping Freight" and at what rate (or amount) and you can setup bonuses for your vendors.
Currently 2 bonuses are available. The first is for sales in a period where revenue exceeds some amount. You can add to a vendor's payout by some percentage of that amount or a flat amount if the taret is exceeded. The second bonus is for new reistered customers. This is a flat amount per customer when vendor orders result in new customers. The goal is to engage your vendors in driving new customers to your site. A value of zero negates this bonus.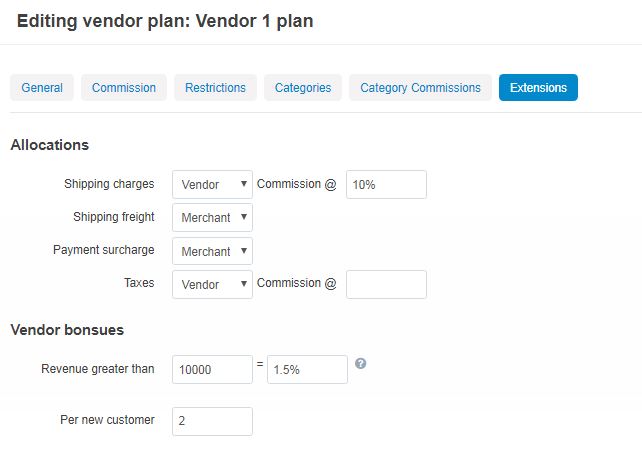 In the above, Shipping Freight will not be included in commission and if the vendor generates revenue greater than 500 for the accounting period, they will receive a 1.5% bonus on that revenue. If they don't hit that target, they get no bonus. If orders for this vendor result in new customer registrations, then they'll receive a bonus of 3 for each new customer.
The accounting view for both admin and vendors is completely configurable as to what level of details to show for each order.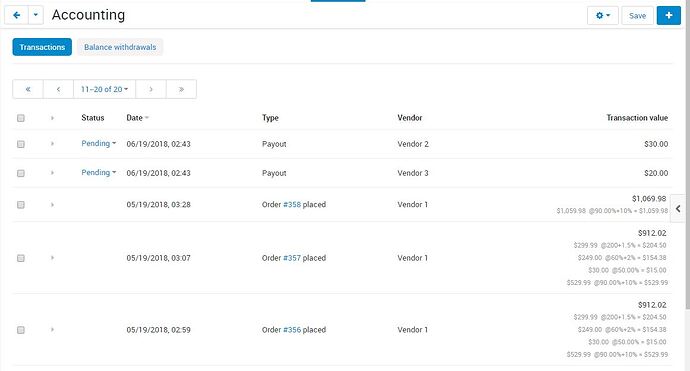 This addon replaces our
EZ Product Commissions
and EZ Variable Commissions (deprecated) addons for MVE clients.
Documentation is available at:
https://ez-ms.com/docs/ez_vp_plus.pdf
And the product detail page is at:
https://ez-ms.com/ez-vp-plus.html
Marketplace (when approved):
https://marketplace.cs-cart.com/add-ons/site-management/ez-vp-plus.html
As usual, any thoughts/feedback is welcome.