Dear Friends, we would like to introduce you new addon - KYC for vendors - data verification
This module allows marketplace owners to automate the process of checking documents from vendors before starting work.
A similar mechanic is used by all payment systems / marketplaces (like Amazon) before connecting new sellers.
The addon has a built-in form constructor that allows you to implement different logic and form depending on the country, type of vendor - legal entity or individual.
How it works?
After registration, the vendor goes into its panel, but will not be able to work with it until it fills out a special form and uploads the necessary documents - for example, an agreement to work with you.

After filling out the documents, he sends them for verification.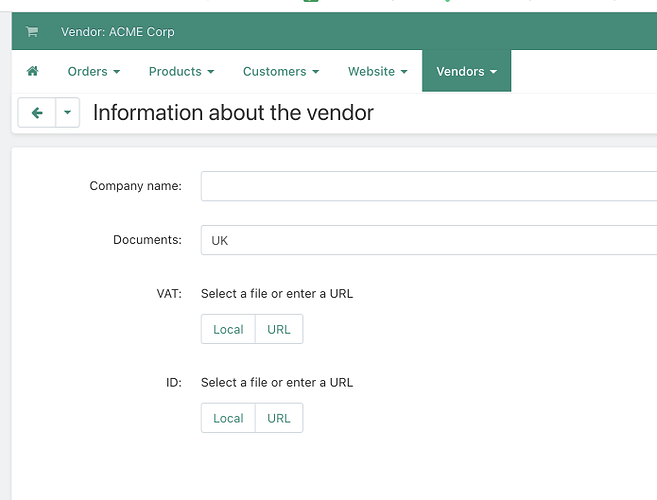 The store administrator receives this information and checks incoming documents
In case of refusal, administrator fills in the reason for the refusal, which will be received by the vendor.
In the vendor card in the admin panel, administrators always see the documents received from the vendor, which greatly simplifies the workflow.
We will be glad to hear your questions or wishes on the work of the addon in private messages or the topic.