Dear Friends, we would like to introduce you new addon Instagram Stories For The Store
One of the most convenient way to convey to your customers marketing or any other information, news.
The addon adds a block with stories like in Instagram.
Desktop: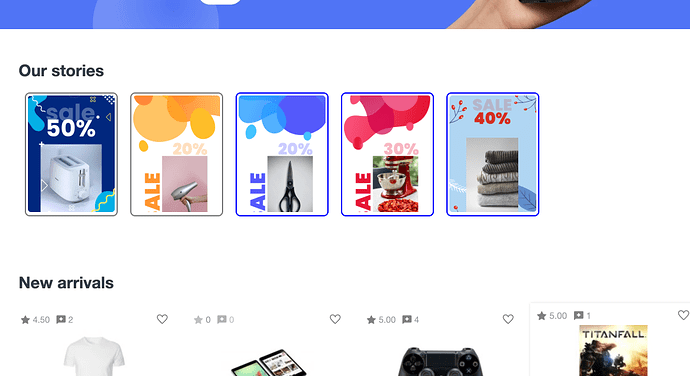 Mobile:
Detailed story:
This method of obtaining information is as simple as possible, accessible and familiar to all your customers.
Visually simple presentation in the form of changing banners to which you can attach links.
Just see how it works on our demo - https://demo.retailfactory.ru/
We would be happy for any comment or suggestion.