Dear Friends, we would like to release new addon - Customer Reactivation
If you're store owner or marketing manager, your main goal is bringing new customers to your store.
That's to be expected after all, new business is the engine that sustains businesses growth.
But if you aren't trying to re-engage inactive (sleeping) customers, you may be missing out on a huge source of untapped revenue.
This is absolutely must have functional.
Addon can return customers automatically.
Your customers will receive emails like this: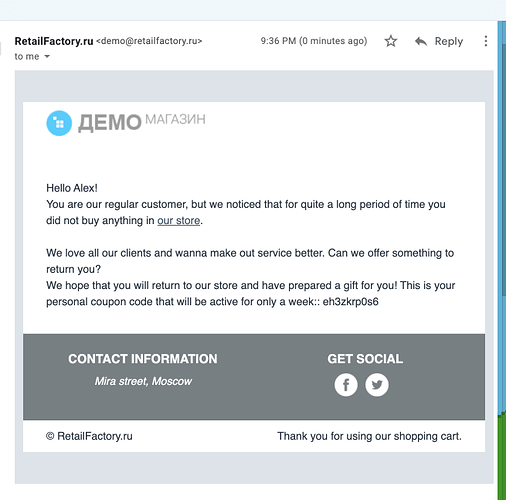 You can add promotion code to all your emails.
You can send set of FIVE emails until customer will place order.
This is working automatically like a magic and help you to return your customers.