Blog Extender addon for CS-Cart has been released!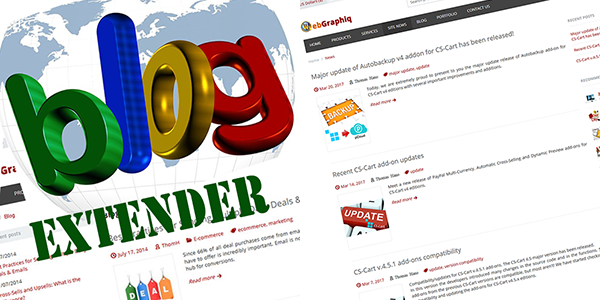 We're proudly presenting our new add-on release: Blog Extender for CS-Cart v 4 editions.
The Blog Extender add-on adds WordPress style blogging layout and functionality to your CS-Cart store's default blog. It's a well-known fact that an active blog helps your ecommerce store by:
Allowing you to engage and educate your community, encouraging repeat customers
Enhancing your credibility as customers learn more about you, your personality and your company
Encouraging valuable customer feedback that can be incorporated in future marketing campaigns or product/service development
Capturing long-tail traffic, which improves your SEO
More info: Blog Extender v4
Recently on sale! 25% discount for the first 5 orders!