Dear Friends, we would like to introduce you new addon - Abandoned cart recovery.
It is the most complete and professional solution for abandoned cart recovery.
Addon adds abilities to automatically track & list all abandoned carts & abandoned checkouts & order recovery system.
How it works?
Addon has few unique and important features.
1. Addon works for unregistered users. If client will leave an email address on checkout, addon will send email with reminder.
2. Addon allows to send tree emails. Email will be sent until order placed by customer. You can change each email by using new email template system or language variables.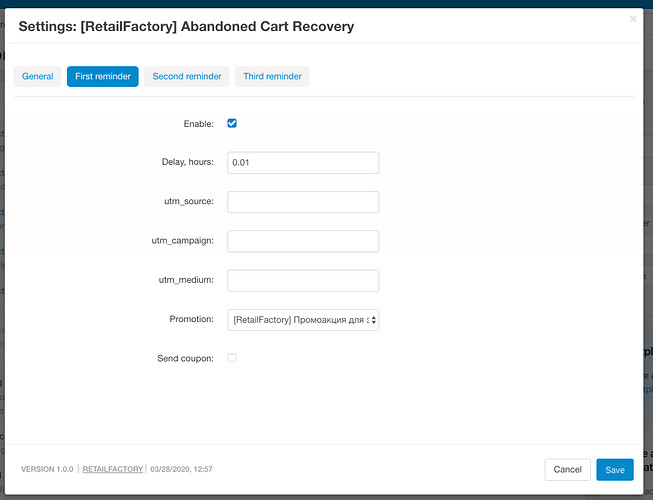 3. Each email can contain promotion code. You can add promotion code for all emails! You can select promotion for all emails and configure different discounts.
4. Last and most important feature - addon can restore cart if customer will click on links in the email by using different browser.
We would be happy for any comment and suggestion.