Dear Friends,
We have developed Stripe Payment Gateway add-on that lets you accept payments via Stripe payment gateway.
With Stripe, payments are processed directly on your site without the headache of complex payment gateways. Secure interaction with Stripe servers keeps your customers' data safe. Seamless checkout experience within your own site means increased conversions and sales.
Key features

- Support of almost any kind of credit or debit cards including Visa, MasterCard, American Express, JCB, Discover, and Diners Club.

- Seamless checkout experience with payments processed directly on your website

- Capability to save customer credit card details and store them in the protected Stripe account

- Accepts payments from 100+ countries
What the customer will see
Stripe account
Your customers may save their credit card details in their profile. The sensitive information will be saved in Stripe, not on your website. That is why a Stripe account should be created.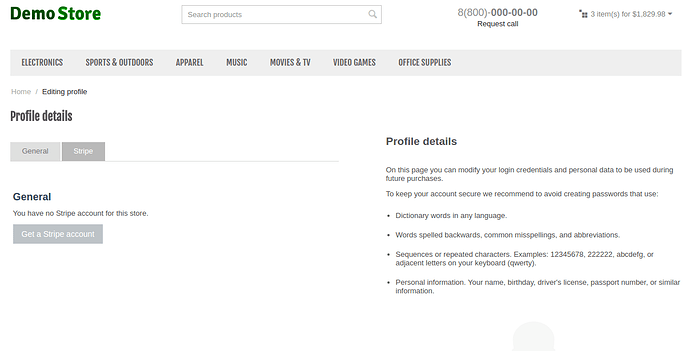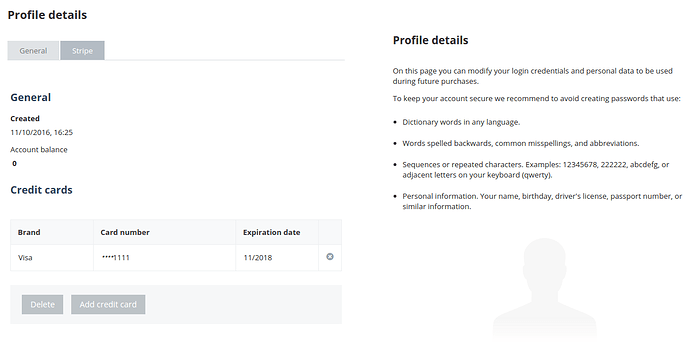 Once your customer has created a Stripe account, there is no need to input credit card details at the checkout.
The Billing Options
User Guide
Learn more about the add-on in the User Guide.
Compatibility
The add-on is compatible with CS-Cart and Multi-Vendor 4.3.5 and above.
I will be glad to answer all your questions about the add-on.
P.S. Join us on Facebook to have a chance to be the first to know about free solutions for your store and information about special promotions and discount promo codes.