Dear Friends,
We would like to introduce you our new CS-Cart Similar Products by Feature add-on.
CS-Cart Similar Products by Feature add-on is a great tool which matches your products by features and displays them on a product page right after the description of the main product.
It's a great way to bring your customers' attention to products that have similar features like "Female", "Nike", "Red", "XXL", etc. It enables you to (automatically) link products with a similar feature or features to each other and show their relation.
You can also choose how many featured products you want to display at a time; the featured products panel will shuffle which products to display.
Below we added a screenshot to show how a block with a feature "Apple" looks.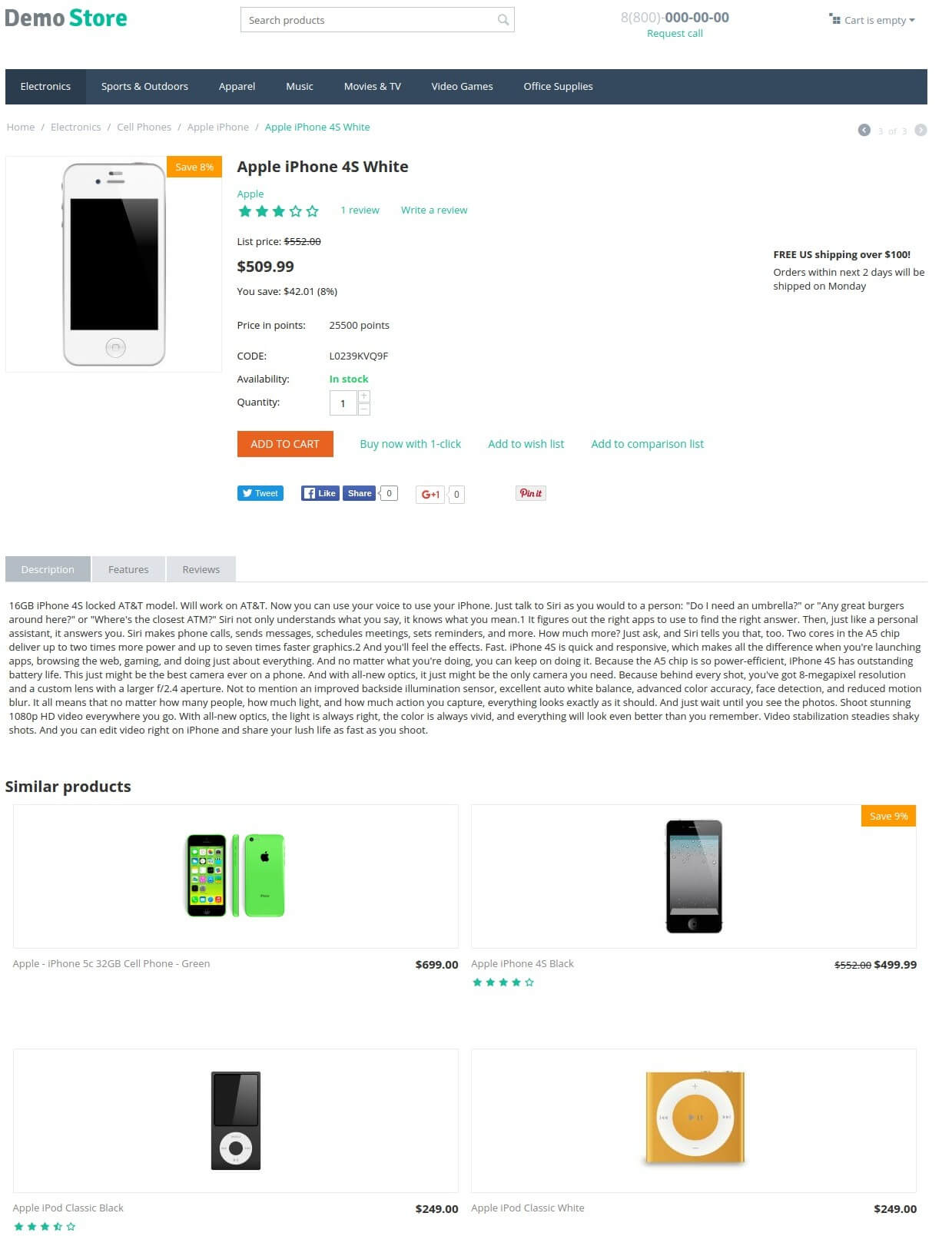 Compatibility
The add-on is compatible with CS-Cart and Multi-Vendor 4.3.x.
Need compatibility with another version? Contact us now.
Feel free to ask questions in comments below.