Dear Friends,
We have developed the Quantity Discount Bulk Edit add-on that will help you to save your time.
The quantity discount is one of the most popular ways to entice customers purchase more items. But it may take hours for the admin to change the prices manually one by one. The Quantity Discount Bulk Edit add-on sets you free from this routine. It also eliminates the risk of mistakes those may happen while manual price editing.
No more wasted time anymore. Delegate the prices edit to the add-on and enjoy yourself!
What you will see
The New quantity discounts field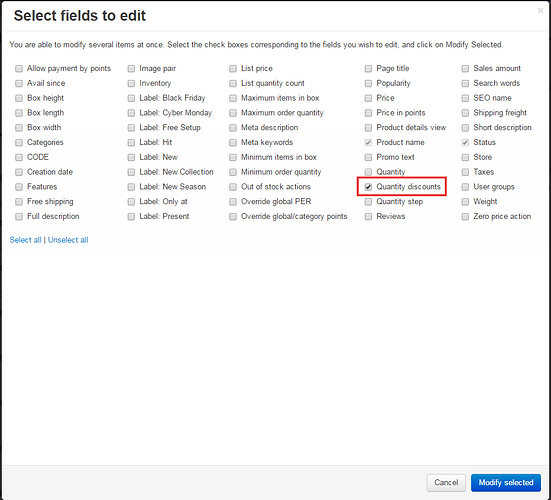 The Update products page
User Guide
Learn more about the add-on in the User Guide.
Compatibility
The add-on is compatible with CS-Cart and Multi-Vendor 4.2.0 and above. Need compatibility with another CS-Cart version? Contact us.
I will be glad to answer all your questions about the add-on.
P.S. Join us on Facebook to have a chance to be the first to know about free solutions for your store and information about special promotions and discount promo codes.