Dear Friends,
We have developed the Product Bundles add-on that enables to create a collection of products that is sold as a single unit. You can join several products in one bundle and give the customers a discount for the bundle as a whole. It is a great way to motivate your customers to buy several items instead of only one!
Discounts can be applied to each separate product or to the whole bundle. You can also choose whether it will be a percentage discount or a flat rate discount.
The add-on provides several ways to promote bundles. They can be displayed:
- in Product bundles tab on the product details page;
- in a block with product bundle showcase;
- on a separate page with all available bundles.
Key features
- Bundle deals;
- Product bundles sold as a single unit;
- Percentage discounts or fixed amount discounts;
- Page with a list of all available product bundles;
- Blocks with product bundles;
- Compatibility with the Affiliate and Referral add-on.
What your customers will see
Product details page
Page with a list of bundles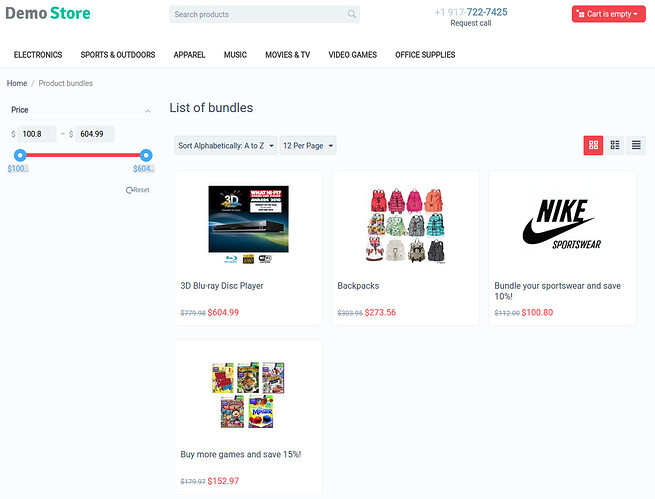 Cart with a product bundle
User Guide
Learn more about the add-on in the User Guide.
Compatibility
The add-on is compatible with CS-Cart and Multi-Vendor 4.3.1 and above. Need compatibility with another CS-Cart version? Contact us.
I will be glad to answer all your questions about the add-on.
P.S. Do not forget to join us on Facebook to be the first to know about great solutions for your store!